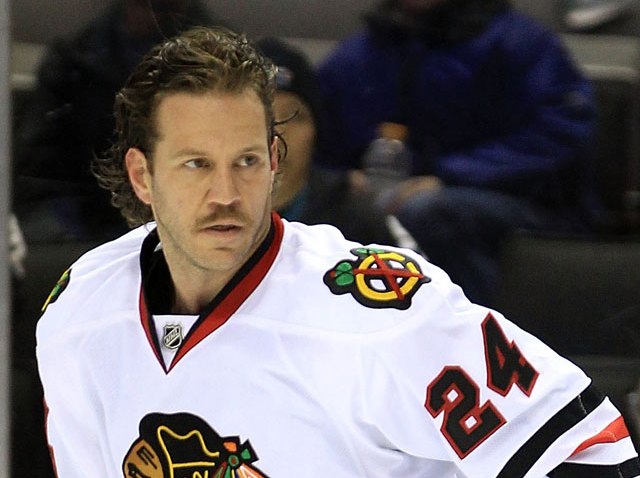 The temperature outside may be on the rise, but former Chicago Blackhawks defenseman Nick Boynton's hockey camp at Glacier Ice Arena in Vernon Hills proves that any weather is hockey weather.
"It's going great," Boynton said of the camp, which is in its first year. "The kids are having fun, and we've got a wide age group. We're working on a lot of skills and drills and just trying to have fun with it as we go. We'll play a little 3-on-3. We'll be out there for two hours, so nobody likes to practice for that long. We try to have a little fun and we try to help them as much as we can while they're out there."
The camp, which features kids from 10-to-16 years of age, is just one more example of the recent surge in youth hockey participation in the state of Illinois. According to figures released by USA Hockey this week, there are nearly 30,000 hockey players in the state, an 8.4% increase over last year. The state is now ranked sixth in the nation in that category, and Boynton sees the success of the Blackhawks as a big reason for the rising popularity of the game.
"The success of the Hawks in the last little while here has been a big factor in that," he said. "Chicago's always been a hockey city, but when you win two Cups in four years, it's exciting for children and parents. It's a fun game to play, and there are a ton of great rinks around here to do it."
Boynton knows what it's like to lift the Stanley Cup, having won it with the Blackhawks in 2010 when the team won their first championship in 49 years. The former defenseman still follows the team, and despite their defeat at the hands of the Los Angeles Kings in the Western Conference Final, he's still impressed with how they played this season.
"Obviously they didn't win, so of course they aren't happy with that," he said. "It's about as close as you can get though. I thought the series was for the Stanley Cup, and if one bounce went the other way, you're looking at them holding the Cup again. It's unfortunate but at least a lot of those guys have been there already."
"I tried to watch, but I was driving the tractor in the early mornings so I didn't make it through all the overtimes. The Kings are a good team. The West as a whole is really good, whether you're talking about St. Louis, Anaheim, or San Jose. It's a battle, but LA is really good I think," he added.
With his first camp nearly in the books, there is one question that begs to be asked: will Boynton's interest in working with young hockey players translate to a potential future career as a coach in the NHL?
"I don't really know honestly. I'll never count it out," he said. "I didn't think I'd enjoy being back on the road and coaching, but I really enjoy this. It's kind of a natural fit for me, and I practiced enough in my lifetime that I have some drills that I know how to do. I do have a young family, but I enjoy working with the kids and trying to help them, so maybe one day in the future I'll think about it."