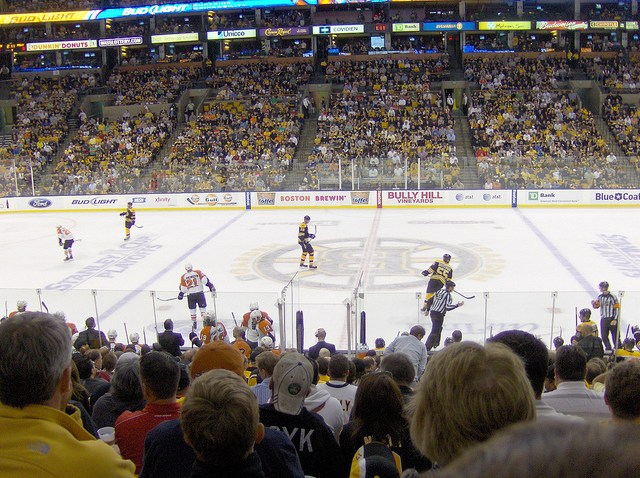 Hockey Day in America comes through Chicago Sunday.
Fans will be treated to 9 hours of non-stop hockey on NBC Sports on Sunday, culminating in an outdoor game on Versus.
It should be a treat for Chicago Blackhawks fans, but that's not the only thing die hards should look forward to; there's an entire weekend of festivities planned around the nationwide event and many of them take place right here in Chicago.
Afterward, fans can relax with players in the Park Grille where there will be an opportunity to enter-to-win tickets to NBC game of the week.
Chicago Blackhawks vs. Pittsburgh Penguins began Sunday at 2:30 p.m. Captain Morgan will be on-site for One Million Poses campaign giving away autographed pucks, pictures, t-shirts
On Saturday at 3 p.m. Blackhawks legend Tony Esposito will be on hand to sign autographs for the first 200 people who line up to meet him (line-up begins at 2:30). Blackhawsk Ice Crew will be onsite with Esposito, too.
NBC 5 Morning Show anchors were on hand Sunday morning from the park. Here's the line-up of events.
Then its on to the games.
11:00 am. "Hockey Day in America" coverage begins on NBC
11:35 a.m. Washington at Buffalo (regional on NBC)
11:40 a.m. Philadelphia at New York Rangers (regional on NBC)
11:45 a.m. Detroit at Minnesota (regional on NBC)
2:30 p.m. Pittsburgh at Chicago (national on NBC)
5:00 p.m. Montreal at Calgary (national on VERSUS)
When "Hockey Day" concludes on NBC, the "2011 NHL Heritage Classic" begins on VERSUS. The much-anticipated outdoor matchup between the Montreal Canadiens and Calgary Flames from McMahon Stadium, the home to the Canadian Football League's Calgary Stampeders on the University of Calgary campus, is a celebration of hockey's rich outdoor history and proud Canadian heritage. It will be the first outdoor NHL game to air on cable in the U.S.