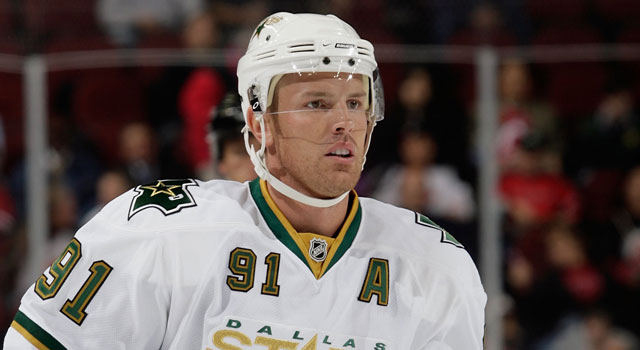 Ah, summer weekends.
We're all mentally out the door, no work gets done, and everything just seems so relaxed. So a couple things to tie up today:
-Interesting news out of Dallas: The Stars will not be making an offer to Brad Richards, who will go unrestricted and be the prized free-agent of this summer. Does this affect the Hawks? It could. Richards is the *ahem* impolite dream of all Hawks fans. He's alluded to wanting to go somewhere where he can play deep into May and June consistently, and while New York and Toronto can throw the most money at him, they don't offer that right away. Los Angeles might, but they've always been a little tentative at going after the big free agents, and have their own stud center prospect coming through in Brayden Schenn. Can the Hawks squeeze him in under the cap? They would have to get awfully creative, and construct a deal that would certainly make the NHL study pretty closely. But the acquisition of Richards would immediately give the Hawks the deepest center corps in the league, and scare the innards out of every other team. Remains a pipe dream, though.
-With the Thrashers move to Winnipeg, there's been some bloggers that have hinted that one day down the road they reformed Jets or Moose or whatever they may be called will make a hard push for Jonathan Toews and bring him home. You can forget that. The Hawks have rebuilt their image around Toews and Patrick Kane, and with Kaner not being able to stay off Deadspin for more than three consecutive days, Toews will more and more be the centerpiece. They'll be serving rum-runners in hell before John McDonough and Rocky Wirtz let Toews play anywhere else. Rest assured, unless something goes totally haywire or Toews is just that desperate to play at home, he will be a Hawk for life and his #19 will be in the rafters before we're all dead.
-The Hawks re-signed their entire AHL coaching staff, in head coach Bill Peters, and assistants Steve Poapst and Ted Dent. Continuity at that level is a good thing, but the jury is still out on whether Peters can get players prepared for the Hawks or whether he's had anything to work with anyway. Since he took over there in the '08-'09 season, only Bryan Bickell and Ben Smith have had any real impact coming up through the system, when starting from Rockford in that time (arguably Niklas Hjalmarsson as well). That said, Peters until last year kept the team winning, and next season he'll be armed with a more experienced team that's also gaining a couple prospects. The pipeline has to start now.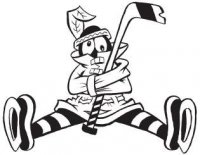 Sam Fels is the proprietor of The Committed Indian, an unofficial program for the Blackhawks. You may have seen him hocking the magazine outside the United Center at Gate 3. The program is also available for purchase online. Fels is a lifelong 'Hawks fan and he also writes for Second City Hockey .