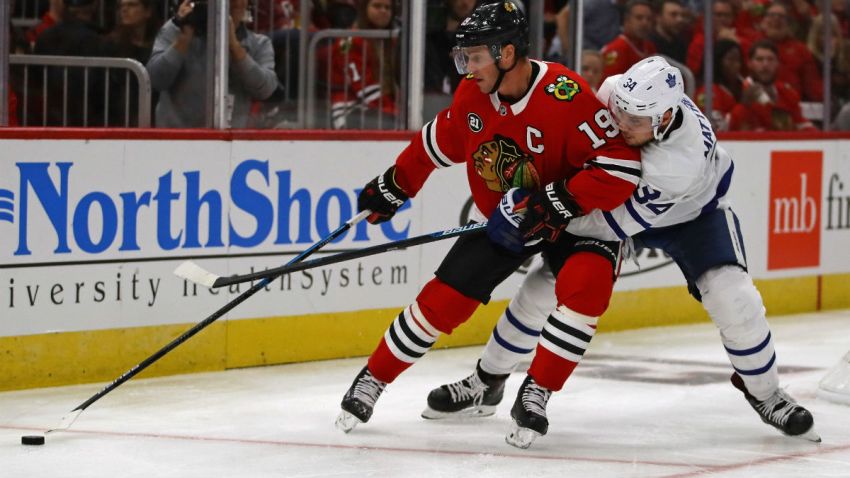 For the second time in a week, the Chicago Blackhawks will take on the St. Louis Blues on Saturday night, and they'll hope for a similar result after beating their divisional rival in the Gateway City.
The Blackhawks have picked up at least one point in each of their four games so far this season, but they have fallen in overtime in each of their last two contests against Toronto and Minnesota.
Meanwhile, the Blues have only played three games, but won their first game of the season on Thursday as they knocked off the Calgary Flames 5-3.
For the Blues, their big Achilles heel of the season has been their defense, as they're allowing 4.3 goals per game in the early going. Jake Allen has looked very shaky in net, and the team's normally stout defense has shown some vulnerability in the early stages of the season.
In the Blackhawks' end of the ice, Cam Ward looked much better Thursday than he had in previous games, but the team's defense let him down on multiple occasions, failing to clear the puck and losing zone coverage on the game-tying goal late in the third period.
The team's offense has been strong however, as Patrick Kane and Jonathan Toews have both gotten off to a hot start this season. Alex DeBrincat has also been great in his second season, scoring two goals against the Wild in Thursday's losing effort.
Player to Watch: Duncan Keith
Naturally, we have to train our eyes on Keith, who will appear in his 1,000th career NHL game on Saturday night. He had a few rough moments in the loss to the Wild on Thursday night, but his partnership with Henri Jokiharju has been largely successful so far, and the wily veteran will hope to continue that trend in the game against the Blues.