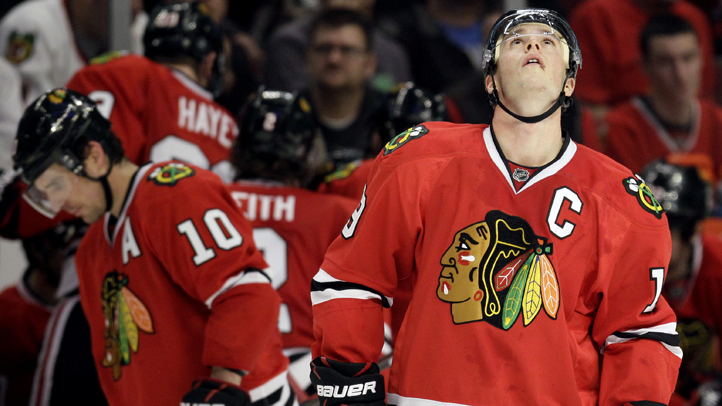 Madam, it would take someone of greater art than myself to dress up Friday night's loss as anything more than it was.

Oh sure, I could sit here and wax lyrical about Nick Leddy's -4, or Niklas Hjalmarsson's interpretation of anarchy on ice, but that wouldn't be the whole story. No, this was a whole-team no show, full of no legs and no passion and no drive, or whatever the opposite of sound and fury would be.
While losses like the one in Philadelphia sting, at least it's a matter of mistakes or misplaced energy. This was just an occasion you wished you'd skipped altogether, and the Hawks played like the would have rather had done just the same.
That makes three losses in a row, the second time this year that's happened, but the first when it's been three in regulation. Most likely, it's just a hiccup, one of those stretches in a long season where things just don't go right and act as a market correction to the hot four weeks the Hawks just put together.

Peaks and valleys and all that.
But there's always a fear, especially when the next game is against Detroit who kind of love to kick with a salt-stained boot into your wound while you lie on the ground, that a small skid could turn into something much larger and alarming.

There's a fear that the Hawks weaknesses are there for everyone to see, and everyone will exploit them. You can't shake the feeling, until there's a win, that the players who are having death-spiral stretches won't emerge from them.

That in fact it's not just a dip in form, but a returning to their proper level, and they were playing over their heads all along.
That's probably not the case here. The Hawks could use a jump for sure, but it feels like March of '09 and '10, when previous dominance gave way to temporary malaise.

The Hawks always emerged from that, they'll do so again.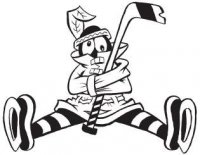 Sam Fels is the proprietor of The Committed Indian, an unofficial program for the Blackhawks. You may have seen him hocking the magazine outside the United Center at Gate 3. The program is also available for purchase online. Fels is a lifelong 'Hawks fan and he also writes for Second City Hockey .