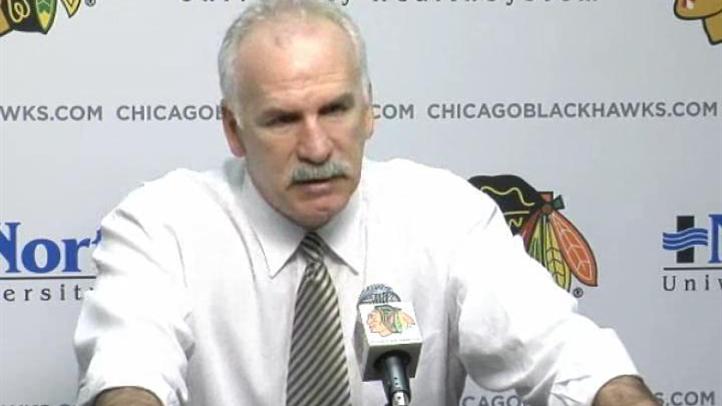 While Blackhawks Nation puts the last supplies in their collective bomb shelter and we await the news on Patrick Sharp's injury, the Hawks themselves are making preparations.
They've signed top prospect Marcus Krüger and are flying him over, according to friend of the program Chris Block at Third Man In. And don't let anyone fool you, Chris scooped the entire Blackhawks media constituency on this one, and should be applauded.
Can't say I know all that much about Krüger; I've only having seen him briefly in training camp. What I do know is that the Hawks were pretty keen on him sticking around this season, but he himself felt he wasn't ready and needed another season in Sweden. That season just finished, so he must feel ready. That or the Hawks have told him they're desperate enough to give it a whirl.
The particulars are that this year he had 6 goals and 29 assists in 52 games. He's considered a playmaker, think Marc Savard, in that he'll always pass first. If he blossoms, he's pretty much exactly what Marian Hossaneeds on his line. He's got awareness on both ends as well, but there's a pretty big adjustment from the Swedish Elite League to the NHL, an adjustment he's being asked to make instantly.
Does this mean Sharp or Bolland are out long term? Not necessarily. It could just mean with the Hawks desperate for points now, and with both Sharp and Hossa expected to miss at least some games, they've seen enough of Michael Frolik at center and want to try something else (good thing Stan Bowman got him then and told us he could play center. Whoops). Even if it's 3-4 games missed by Bolls and the Shooter, the Hawks don't have 3-4 games to play with. And frankly, there's no other option at Rockford.
Sharp was seen walking with a limp but no brace or crutches. As for Bolland, concussions don't generally get worse a week later, you just don't improve. So while the Hawks may know he's going to be out a while, they wouldn't have decided to shut him down today after not saying anything yesterday, unless without telling anyone he tried to skate or workout and had to cut it off. But we'll never know that, given the CIA-level intelligence it takes to get injury reports out of the Hawks.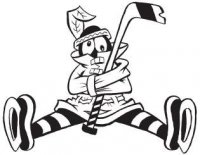 Sam Fels is the proprietor of The Committed Indian, an unofficial program for the Blackhawks. You may have seen him hocking the magazine outside the United Center at Gate 3. The program is also available for purchase online. Fels is a lifelong 'Hawks fan and he also writes for Second City Hockey .