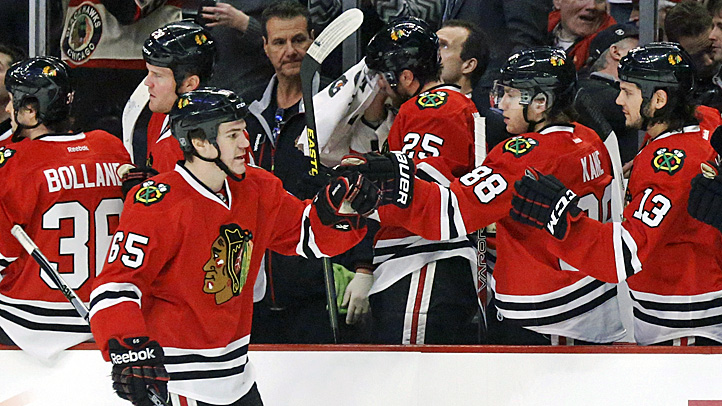 On Friday night at the United Center, the Chicago Blackhawks and Detroit Red Wings will play for the 725th time in their collective history. Over that time, the two teams have engaged in 74 playoff games, (to be exact), and have developed a rivalry that is one of the top battles in sports.
After Friday night's contest, however, the two teams will go their separate ways. Thanks to the new realignment that the NHL adopted earlier this year, the Hawks and Wings will go into separate conferences, and will only play two games per year against each other. The only exception to that would come if the teams were to meet in the Stanley Cup Finals, in which the two teams have battled on two different occasions, with the Hawks winning both in 1934 and 1961.
Despite all the hurt feelings that fans have about the rivalry being pared down to such a degree, the fact of the matter is that the pitched battle between the two teams will never fully be extinguished. It is part of the fabric of the cities of Chicago and Detroit to loathe and detest one another, and two matchups a year between the teams will be enough to keep that mutual distaste alive.
Instead of dwelling tonight upon the end of an era, fans should instead focus on the task at hand, which is the need for the Hawks to continue accumulating points. They are still five points ahead of the second place Anaheim Ducks and have two points in hand on them, but with the Ducks' penchant for going on streaks, it would be in Chicago's best interest to rack up the points now instead of starting to coast into the playoffs.