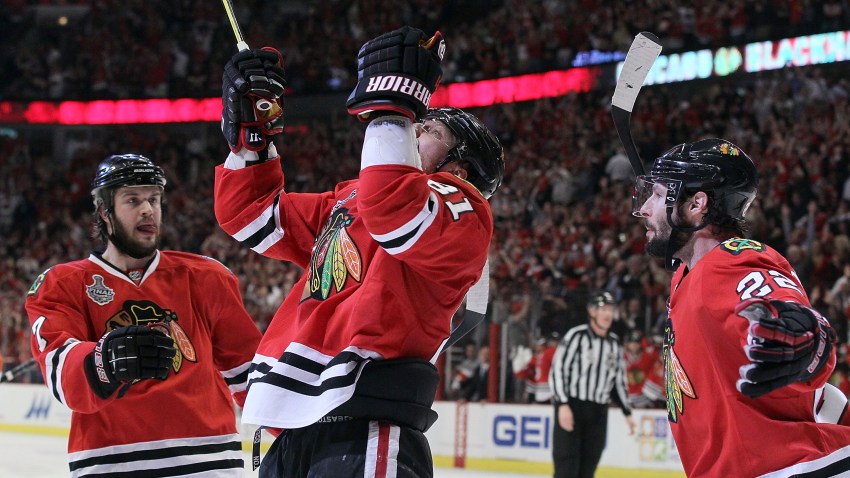 As the Hawks begin the 30-game Chinese Fire Drill that comes after the All-Star Break, they know things must improve. They're not guaranteed a playoff spot by any measure, and picking up their game on a consistent level is a must. In order to do that, they need their best players to be their best players. For a majority of this season, they have not been. While he isn't top of the list, the Hawks need the most jump from Marian Hossa, who hasn't played up to snuff.
The convenient excuse is injuries, and they may explain it all. But Hossa has to be healthy now,he's played two games in two weeks with the two five-day breaks as well as missing the last game because of the flu. He'll never get more time to heal up than that.
If he is, then we need October Hossa. The Hossa that was simply pure power on ice and could will his team to a victory, as he did at home to St. Louis in what might be his best performance as a Hawk. The Hawks don't have a lot of power in their game right now, and when the games get tight and more important you can't win without it. Too often this season Hossa has just floated around the perimeter, waiting for a pass that neither Patrick Sharp or Tomas Kopecky are really cut out to provide. When Hossa is terrorizing defenses, he's driving to the net like it's Pamplona in the summer, and there's nothing the opposition can do about it. He creates rebounds and scrambles that can be easily tapped home. He provides space for Sharp to glide into to score.
One has to believe that Toews will get Kane going when he kicks it into "I hate everyone" mode that we've seen from the Captain. If Hossa can beccome what we've only so briefly seen here, the Hawks can hurt you from three lines -- as long as Bolland keeps up the pace of the past month. Few teams can live with that. It's why Vancouver sits atop the Western standings. But the Hawks are not going to get as far as we'd like if Marian Hossa doesn't reacquire the middle name we gave him upon his debut last year, it rhymes with "ducking".