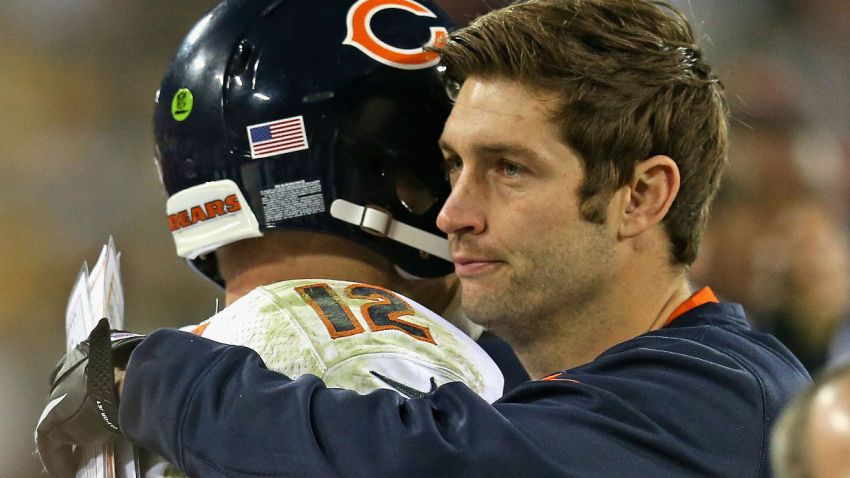 Injuries are becoming a weekly fact of life for the Chicago Bears, and even though they had already lost CB Charles Tillman for the rest of the regular season with a triceps issue, the fates weren't done with the Monsters of the Midway just yet.
That's because QB Jay Cutler, who left the Bears' 21-19 loss against the Detroit Lions Sunday with a high ankle sprain, will not suit up for Chicago when they take on the Baltimore Ravens on Sunday afternoon at Soldier Field, according to head coach Marc Trestman.
Cutler, who surprisingly returned to the lineup after missing just one game with a torn groin muscle, looked good early in the contest, but rolled his ankle at the beginning of the second quarter, according to Trestman. The injury hampered Cutler throughout the remainder of that quarter and through the second half, and after a bad pass attempt to Alshon Jeffery on third down in the fourth quarter, Trestman removed him from the game and inserted Josh McCown to finish things up.
As it would stand right now, McCown will start in Cutler's place on Sunday, with Jordan Palmer likely backing him up.