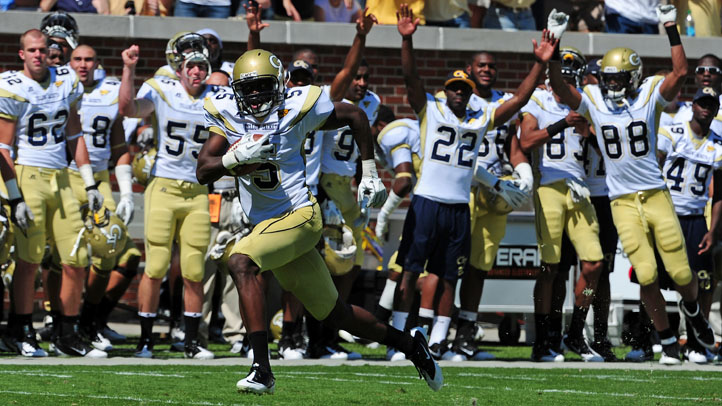 The Emery Board, which will make draft suggestions to Chicago general manager Phil Emery, turns toward a wide receiver today. There is little doubt Chicago is in dire need of some receiving help. Lovie Smith was in Georgia last week to watch Georgia Tech's Stephen Hill at his Pro Day, and even had lunch with the prospect. Could Hill be the No. 1 receiver the Bears have been looking for?

On paper, Hill is a tantalizing pick. He's 6-foot-4, 215 lbs. and ran a 4.36 on his forty-yard dash. He's big and fast, and Chicago's receiving corps has plenty of fast but not much tall. He also has a vertical of 39.5 inches, so he can jump above defenders to bring down a ball. His size will allow him to be effective as a run blocker, while his speed means he can contribute as a returner.

But while at Georgia Tech, he had plenty of open-field drops. His route-running needs work, and he has a hard time separating from defenders.

Hill has a ton of raw talent and the size to be a great receiver in the league. His ability to return kicks and punts will be valuable, as Devin Hester will need return help as the Bears await Johnny Knox's return from a back injury. The problem is that the Bears need a receiver right now. They don't have time to develop him.
Copyright FREEL - NBC Local Media