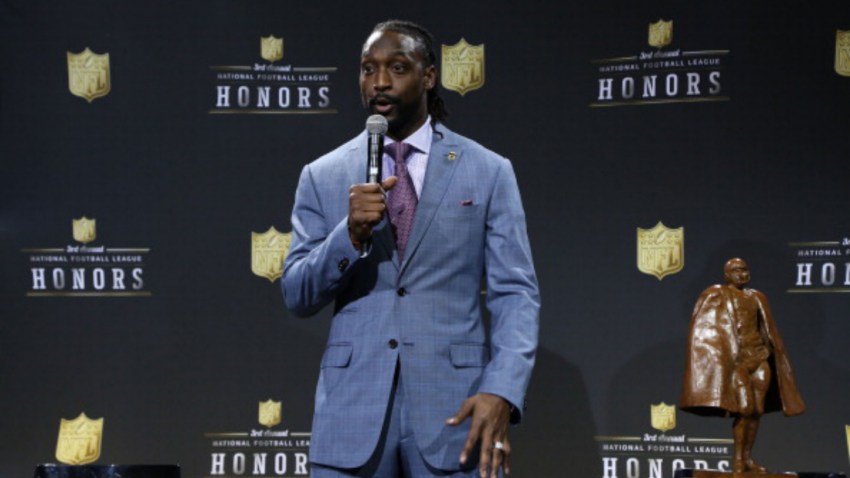 Charles Tillman is one of the most respected and well-liked football players out there, and we're lucky to have had him play his heart out for the Bears for his entire career thus far. He's racked up interceptions and accolades, and through it all, been an incredible philanthropist in the Chicago community. Earlier this month, he was named the 2013 Walter Payton NFL Man of the Year, an annual award honoring a player's volunteer work and accomplishments on the field.
In celebration, Universal Sole is hosting the Charles "Peanut" Tillman 5K on March 8, to honor all that he does both on the field and in the community. The event will be at Soldier Field at 8:30 a.m., benefiting the Charles Tillman Cornerstone Foundation.
Since 2005, the Cornerstone Foundation has impacted the lives of over one million Chicago-area children, from providing computers, iPads, and game systems to children in recovery and treatment at area hospitals, to granting sports-related wishes to critically ill young fans, and providing financial assistance to families in need, among so much more.
The chip-timed race is a 5K along the lakefront, starting and ending at Soldier Field with a pre- and post-race party inside at the United Club. It's a family affair, and for the youngsters 12 and under, there's a Kid's Dash of up to 100 yards in front of the field. Kids receive custom Chicago Bears' memorabilia, and grown-ups take home a Nike technical t-shirt too.
The post-race party will have food and drinks, music, activities for the kids, raffle prizes (including memorabilia and Bears tickets), and awards. The overall winners (one male and one female) win an all-expenses paid trip to Denver to run in the Wings for Life World Run on May 4, and the group with the largest number of participants wins a Tillman Tailgate Party for 50 this summer at Lakeshore East.
Registration is $40.00 for the 5K and $20.00 for the Kids' Dash, and all proceeds benefit the Cornerstone Foundation. It's a great way to commemorate Charles Tillman and thank him for all the work he's done, both on the field and in the community. To learn more about the Cornerstone Foundation, click here, and for more information or to register for the Charles "Peanut" Tillman 5K, click here.