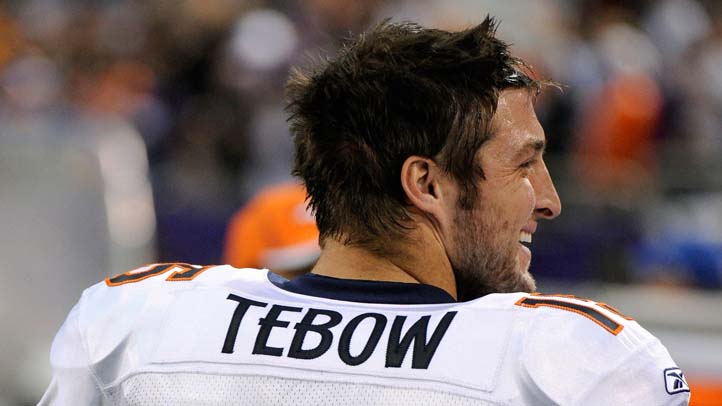 It looked like the Bears were going to stop the Broncos streak of late-game comebacks, but mistakes by Marion Barber and a defense that allowed Tim Tebow to flourish kept the Bears from breaking their loss streak. The Bears lost 13-10 in overtime in Denver on Sunday.
The first half was uneventful. Neither team could get anywhere near the end zone. Julius Peppers and Israel Idonije blocked a field goal late in the second. In the third quarter a long Devin Hester return set up a Barber run for a score, and then Robbie Gould made a Bears-franchise record 57-yard field goal to give the Bears a 10-0 lead. The game seemed more in hand when Israel Idonije and Craig Steltz combined to force and recover a fumble early in the fourth quarter.
But mistakes haunted the Bears. Six Denver completions in a row ended with a touchdown to put the Broncos down by three. Chicago got the ball when Denver tried an onside kick, but Barber went out of bounds when Chicago was trying to run down the clock.
The Broncos got close enough for a field goal try, and tied it up with a 59-yarder with no time left on the clock. Though the Bears got the ball in overtime, Barber coughed it up. The Broncos recovered, and kicked a field goal for the win.
Those mistakes mar what was one of Barber's best games of the season. He finished with 108 yards. Chicago lost ground in the wild card playoff race, as Denver and Atlanta both won.
Even worse, the Bears dropped to 7-6 and are on a three-game losing streak. They'll face Seattle next week at Soldier Field.
Follow us on Twitter for updates.
View the story "Bears at Broncos" on Storify
]
Copyright FREEL - NBC Local Media