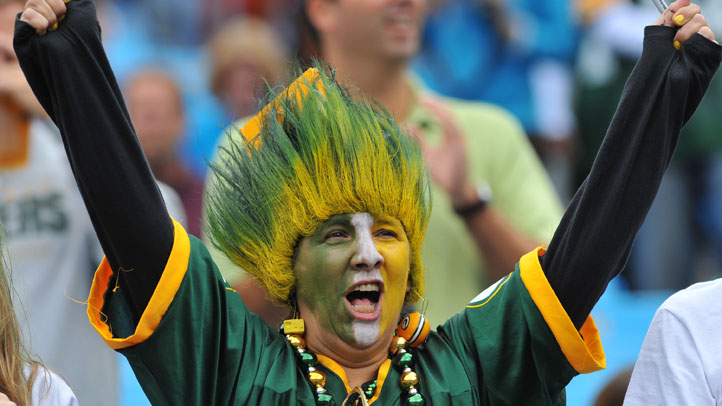 Illinois, I am proud of you.

The Green Bay Packers raised nearly $70 million in selling off "stock," and 8.5 percent of the new stockholders are from our great state.
At first, this news angered me. That many Illinoisans were suckers who spent $250 on a piece of paper? We're smarter than that. We're Bears fans, and would never want to spend cash on that silly team north of the border. If we're going to spend $250, it will be on a piece of memorabilia like a signed jersey or a personal seat license or a tank of gas to get to Bourbonnais.

But then I realized what my fellow Land of Lincolners were up to, and my goodness. We're a state of geniuses. The Illinoisans buying Packers stock did so to break up the team. It's a hostile takeover!*

Illinois stockholders can move for the Packers to release Aaron Rodgers, or slash the contract of Clay Matthews or to knock down Lambeau Field. So smart, Illinois.

*The Packers are a "publicly-owned" team, but stockholders have no voting rights and are paid no dividends. Every stockholder spends their $250 on bragging rights. Unfortunately, several of our state's people wasted money on that. If you're one, give me a call. I have some excellent land in Florida to sell you.
Copyright FREEL - NBC Local Media