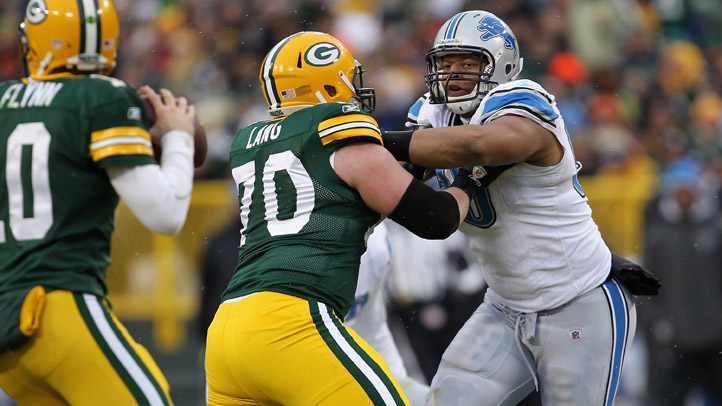 Though free agency isn't over until the draft, frenzied part of the signing period has slowed down. The Bears grabbed headlines with their splashy signings and trade, but the rest of the division did their best to improve, as well. If you've only been paying attention to Brandon Marshall, Jason Campbell and the rest of the team Phil Emery has put together, Grizzly Detail has you covered. What happened around the NFC North?

Detroit Lions: After a 10-6 season, the main thing the Lions needed to do was hold on to their own talent. They did just that. Calvin Johnson, the receiver who has given Bears fans many headaches, was signed to an eight-year, $132 million contract. Using the franchise tag, they held onto Cliff Avril. Quarterback Shaun Hill, defensive end Andre Fluellen, linebacker Stephen Tulloch and other key players were also re-signed. However, they lost cornerback Eric Wright, who was responsible for four of the team's 21 interceptions in 2011.

Green Bay Packers: The evil cheese-filled team from up north lost the back-up quarterback who was impressive in backing up Aaron Rodgers. Matt Flynn landed in Seattle, and center Scott Wells will now play in St. Louis. But they made up for any loss on the line by picking up one of the best leaders in the league and a five-time Pro Bowler, Jeff Saturday.

Minnesota Vikings: A team who goes 3-13 could use some retooling, and that's just what the Vikings have done in the off-season. They brought in Zack Bowman from the Bears and tight end Jeff Carlson from the Seahawks, and released three linemen. Longtime tight end Jim Kleinsasser also retired. Though they did add to their line with Geoff Schwartz, they will still need to look to the draft.
Copyright FREEL - NBC Local Media