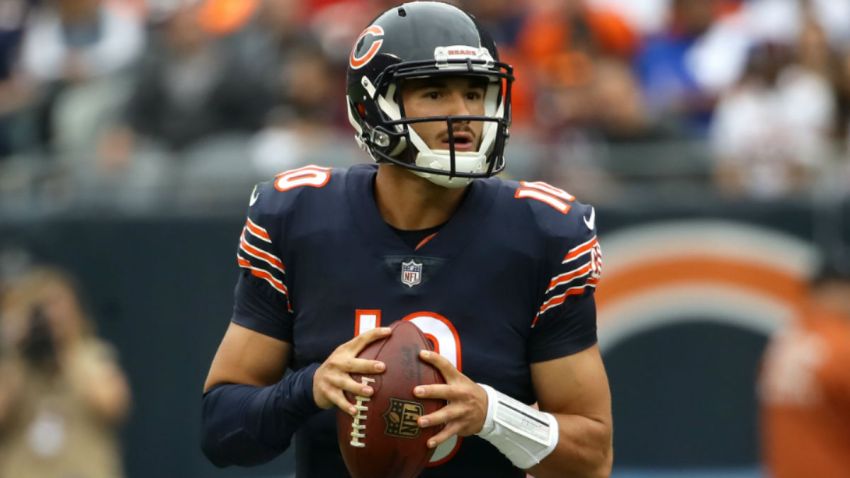 Astute Chicago Bears fans may have noticed that Mitchell Trubisky was wearing a sleeve on his right arm during the team's last game, but will he continue to wear it after his historic performance?
Trubisky wore the sleeve because of a cut on his throwing arm, but after the way he played against the Buccaneers in Week 4, his teammates are demanding he keep it on.
"(I) got threats that I have to wear it," he told media on Wednesday.
His teammates are right to make the demand. In the game against the Bucs, Trubisky threw for six touchdowns, and he set an NFL record by becoming the first quarterback in history to throw for more than 350 yards, rush for more than 50 yards, and throw at least six touchdown passes in the same game.
Trubisky, and his famous sleeve, will resume their season on Sunday when they take on the Miami Dolphins.