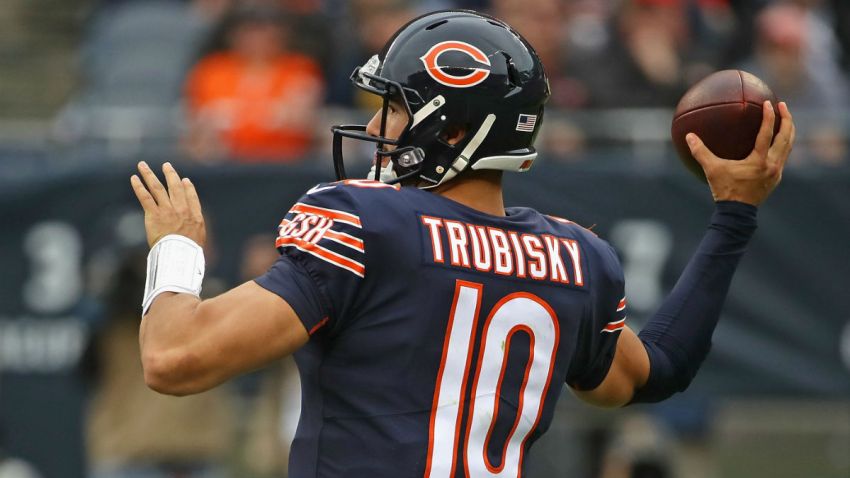 The Chicago Bears have been waiting for a long time for a game like the one Mitchell Trubisky had on Sunday, and his performance at Soldier Field was one for the record books.
Trubisky, who had never thrown more than two touchdown passes in a game in his NFL career, threw six of them for the Bears, as they romped past the Tampa Bay Buccaneers in a 48-10 thrashing on the lakefront.
According to Pro Football Reference, Trubisky became the first player in NFL history to throw for more than 350 yards, rush for 50 more, and throw six touchdown passes in a single game.
His six touchdown passes were one shy of the NFL record, set by former Bears quarterback Sid Luckman. No Bears quarterback had thrown for six touchdowns in a game since Johnny Lujack accomplished the feat all the way back in 1949, according to the Bears' PR team.
Unforutnately for Trubisky and the Bears, they will have to wait another two weeks before they can take the field again, as they have already hit their bye week this weekend.