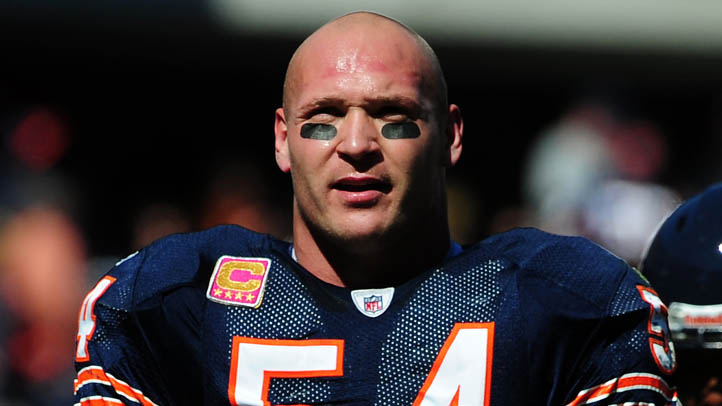 Brian Urlacher's injured knee may have stopped him from practicing, playing in preseason games, but he says it wont stop him from the Bears opener coming up September 9th.
"September 9th I'll be ready to play, I'm pretty sure, that's all that matters to me," Urlacher said Sunday.
Urlacher injured his knee during last year's season finale January 1st. After three practices in training camp this season, his knee became painfully swollen and hasn't played since July 31st.
He wont say if he's had more tests, or why the knee has been acting up.
For now Urlacher says his Doctors are recommending rest and he has to wear a brace when he does return to the field.
"I'd love to be out there but I'm not going to put myself in jeopardy of missing the first game," said Urlacher.