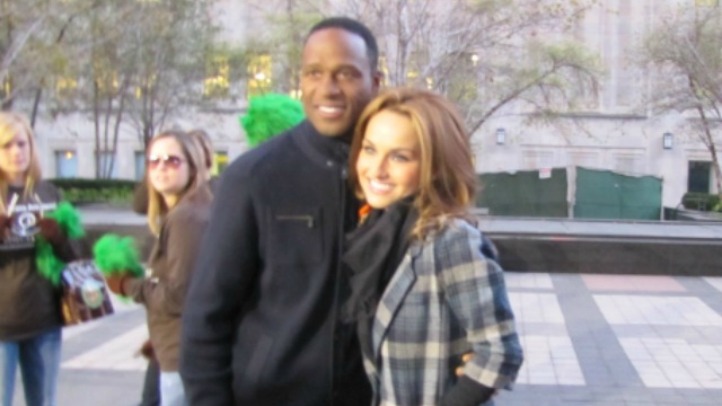 Looks like "Speedy Willie" won't have to shuffle on down to get new championship bling.
Former Chicago Bear Willie Gault has been reunited with his Super Bowl XX ring and most of the $100,000 in jewelry that was stolen from his Los Angeles home more than a month ago.
"I was thinking that I'd never see the ring again and figured I'd wait a year or so until I would call the NFL or the jewelers to get another one," Gault, 51, told the Sun-Times Saturday.
The ring, which is loaded with 40 diamonds, including a half-karat diamond in the center, turned up at a "major" downtown Los Angeles jewelry store, Gault said in a phone interview. Also at the store were his wife's pricey belongings, including a Chopard watch, a wedding ring and four other watches, according to Gault and police.
Ramin Cohan, the 46-year-old Beverly Hills owner of the store, was arrested on suspicion of receiving stolen property.
Apparently, Gault's jewelry wasn't the only football ring Cohan had inventoried, police said: Officers also recovered a 1983 Washington Redskins Super Bowl ring and are looking for the owner.
Gault -- a receiver on the 1985 Bears -- said his Super Bowl ring is usually locked up in a bank vault.
But he took it home in early November to pack for a business trip to Abu Dhabi where overseas friends were hoping to see the famous jewelry.
Gault, who got his ring back on Thursday, explained he and his family usually keep their windows open. So when he went out to do some presentations and his wife went to the salon, the thieves pounced and eventually pawned the loot.
"I'm happy, I'm pleased the authorities found my ring. It's great," Gault said.
"People were wondering why I wasn't that sad when it went missing. That ring represented the great things I did as part of a team. But it didn't define me. By taking a material thing, they [thieves] didn't diminish what I accomplished."
Copyright CHIST - SunTimes