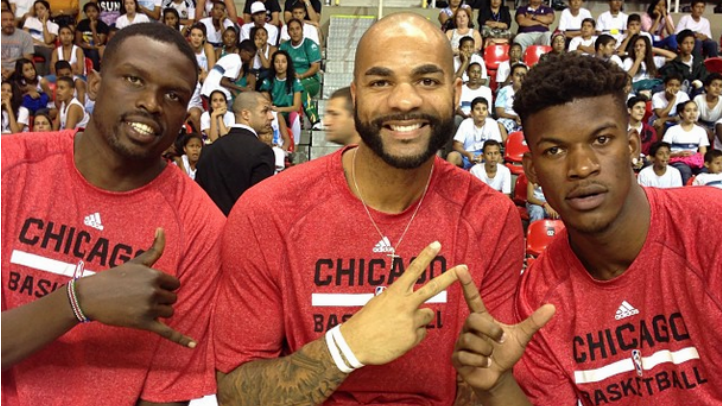 When it comes to social media and the Chicago Bulls, Carlos Boozer gets it.

In fact, if you want to know how much fun the team is having in their first ever trip to Brazil, all you need to do is check Boozer's Instagram page for a sneak peak.
Boozer has taken some great shots of the Bulls time in South America. From a group photo with the team to the Christ the Redeemer statue that overlooks the city of Rio, the big man seems to understand what makes for a good photo and in the case of Instagram, video, too.
So if you haven't seen them yet, head on over to Booz's Instagram page and check out some of his cool shots from Rio. And for even more great pics and videos from Brazil, make sure you take a look at the NBA's official Instagram page as well.
The Bulls and Wizards will tip-off at 4 p.m. on Saturday afternoon.