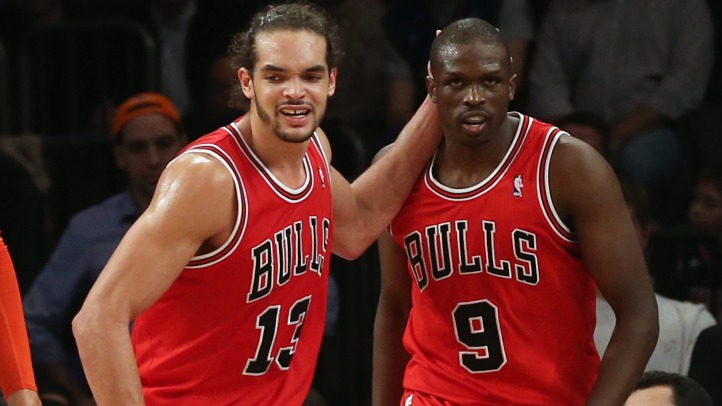 "Yeah! Hell yeah! That's what I'm talking about."
That was the response from Joakim Noah upon learning the Chicago Bulls have been booked to play a preseason game against the Washington Wizards in Rio de Janeiro this October.
"Great news. I'm very hyped to go to Rio. Never been to Rio, but I'm very excited about it," Noah told
CSN Chicago
.
The Bulls and Wizards will play at HSBC Arena on Oct. 12.
"I'm excited for the fans in Brazil. I'm excited for the game, the expansion of the game. We were in London, now Brazil. It's good for the organization," offered Luol Deng. "The Bulls have so many fans outside of Chicago globally and it's really good that the NBA and the Bulls are doing such a great job of just reaching out to all these fans around the world."
Tom Thibodeau was also very upbeat and excited about the upcoming trip.
"The league, I think does a great job with that stuff. I think it'll be a great experience for our players. The trips that I've been on, particularly when you go early in the season like that, it's good for your team building and bonding, and stuff like that, so we're looking forward to it."
Follow Outside Shot on Twitter (@Outside_Shot) for more Bulls news and information