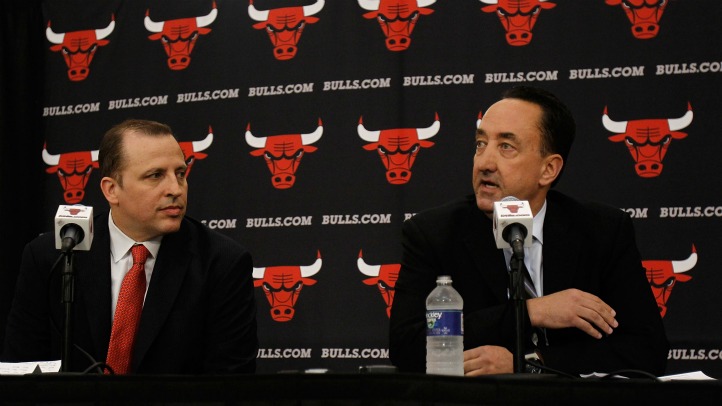 Tom Thibodeau has often been criticized for mismanaging his player's minutes. This has caused many to speculate that the myriad of injuries to key players on the roster under the head coach's watch can be traced back to him not giving his guys enough rest.
Over the weekend, the New York Daily News reported, "Tom Thibodeau is one of the NBA's top coaches, but when it comes to managing minutes of his top players, he is going to get some help. Even if he doesn't want it. The Bulls' front office has been taking an active role in telling Thibodeau how he'll dispense minutes to Joakim Noah, among others. And these are two parties that have had their differences in the past."
Player health has been a noticeable point of emphasis on the team this season. In August, the Bulls hired Jennifer Swanson -- who helped Derrick Rose rehab his injured knee in Los Angeles -- to be the team's Director of Sports Performance, a newly created position. But on Monday, Tom Thibodeau shot down the notion that the front office was hands on in terms of minutes management.
"I don't know where you guys get that stuff," Thibodeau said. "Everything is fine. I have no comment on any of that stuff."