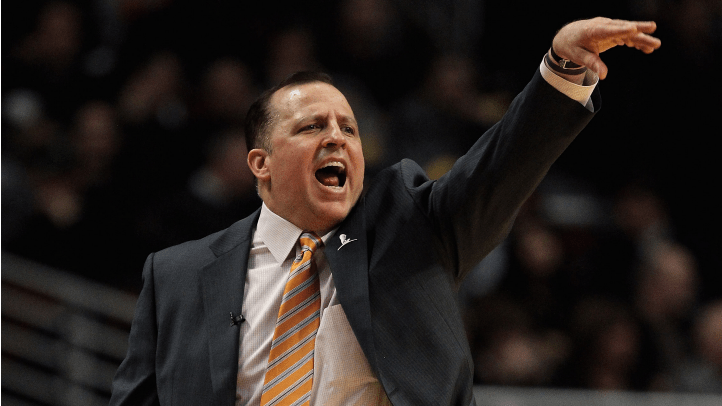 The Chicago Bulls struggle to score points becomes more and more apparent with each game they play. Chicago is currently ranked 28th in scoring (91.2 ppg), field goal shooting (41.7 percent) and three-point shooting (32.2 percent).
Worse still, in their last six games -- five of them losses -- the Bulls have failed to crack 40 percent shooting from the field. And after Luol Deng's blown layup in the final seconds against Orlando on Monday night, Tom Thibodeau took the team back through the basics in practice on Tuesday.
"We did work on our layups, so hopefully that will be better," the coach said, before assessing the team's more pressing issue. "Obviously, we could finish stronger. People are collapsing right now because we've got to make perimeter shots. That will improve the spacing."
Indeed.
Orlando employed a "feet in the paint" defense against the Bulls, packing the paint and forcing Chicago to shoot from the perimeter. Given their poor percentages from nearly every spot on the floor, it's a sound strategy.
But if there is any hope for the Bulls, especially against the Rockets squad they'll face on Wednesday night, Houston is ranked 27th in the NBA in giving up points to their opponents. Unfortunately for Chicago, they're also the second-highest scoring team in the league.