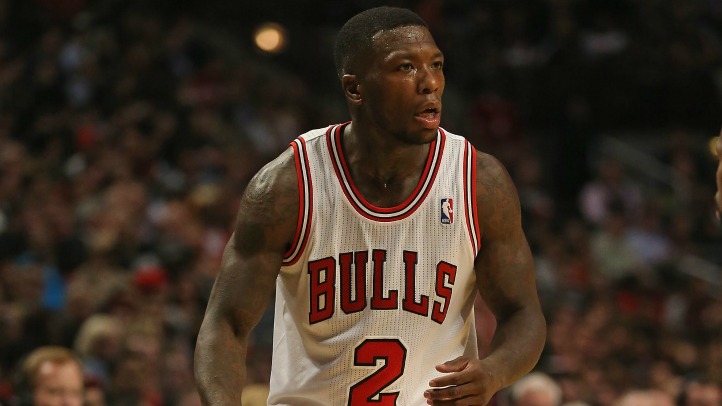 The Bulls redeemed their disappointing Saturday loss to the New Orleans Hornets with a victory over the Orlando Magic on Election Night. The United Center was literally empty with just 20 minutes before tip-off, but the popular vote among the late arriving Bulls fans – who eventually packed the UC – was that it wasn't exactly a confidence-inspiring victory.
The game was a back-and-forth affair and the Bulls weren't able to close out Orlando until the fourth quarter when the Magic went cold from the field. This doesn't bode well for the Bulls considering the defending Western Conference champion, Oklahoma City Thunder, come to town on Thursday.
Let's just hope these first three games were the Bulls playing to the level of their competition and even then, that's not necessarily a good thing either.
The Good
The bench, after taking a beating for underperforming during the preseason, played their second consecutive good game of the season, this time bringing in a win as they outscored the Magic reserves, 29-14. Taj Gibson (12 points, five rebounds) and Nate Robinson (11 points, six assists) closed the game out down the stretch for Chicago and have emerged as the new leaders of the "Bench Mob 2.0." Luol Deng also had another strong performance (23 points, eight rebounds, four assists) as did Joakim Noah (20 points, nine rebounds), and Carlos Boozer (12 points, eight rebounds) redeemed himself after Saturday night's showing, or non-showing.
The Bad
Tom Thibodeau's teams for the past two seasons have made their mark on the defensive end of the floor. But in games against the Sacramento Kings, New Orleans Hornets and the Magic, they haven't been able to exert their will and make it tough for teams they shouldn't have that problem with. Orlando is especially troubling because they are nowhere near as talented as Chicago – even without Derrick Rose – and they couldn't put them away until late. Also, the Bulls haven't been the dominating rebounding team that has also been their strong suit. Against the Hornets they were outrebounded and they didn't have a single player in double-digit boards on Tuesday night while the Magic had two (Glen Davis and Nikola Vucevic).
The Ugly
The backcourt of Kirk Hinrich and Rip Hamilton continues to struggle, and for the second consecutive game, neither player saw significant action in the final quarter (Hinrich played the last 39 seconds in regulation, subbing for Nate Robinson). Over the last two games, Hinrich and Hamilton have shot 9-31 from the field and have combined to score just 21 points.