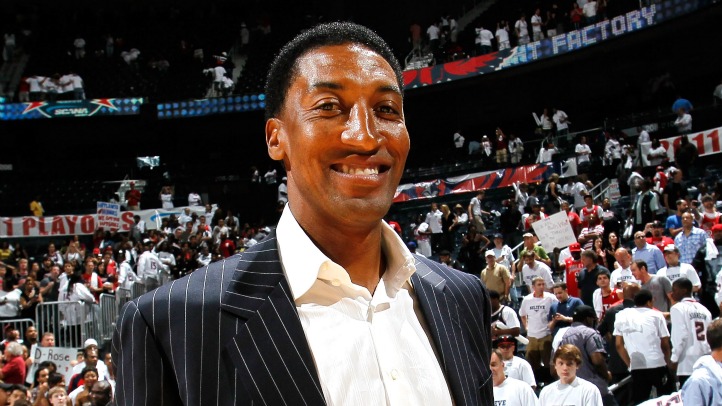 In late June, Scottie Pippen famously made headlines for allegedly assaulting a man outside of a restaurant in Malibu, Calif. On Tuesday it was reported the Chicago Bulls legend and Hall of Famer won't be charged in the incident.
The Los Angeles County district attorney's office said Tuesday there was insufficient evidence to bring assault charges against Pippen for the altercation with Camran Shafighi at Nobu, a restaurant and celebrity hangout on the beach in Malibu, according to an ESPN report.
Authorities said Shafighi was drunk when he demanded an autograph and photo with the former NBA star, and then faked seizures after claiming Pippen punched him in the face and kicked him several times. Pippen admitted spitting at Shafighi and pushing him away, but prosecutors said that based on witness accounts, it was unclear whether Pippen was the aggressor or acted in self-defense.
Pippen's attorney, Mark Geragos, indicated his client will sue.