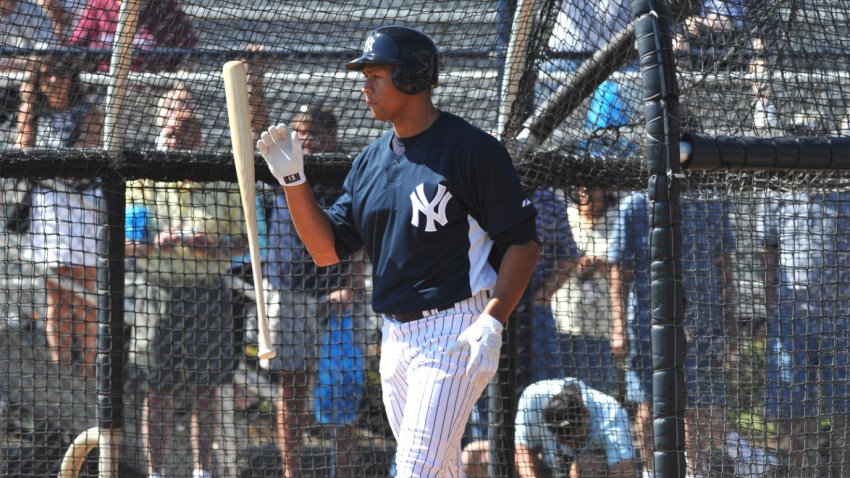 Whenever a story about the Bulls doesn't originate from Chicago -- such as the Derrick Rose "anti-rebuild" fiasco -- it's always wise to take them with a grain of salt.

A story came out on Sunday that the Bulls could possibly be interested in center Andrew Bynum, both for tax relief purposes and a trade partner for soon-to-be free agent Luol Deng.
If you haven't already heard, Bynum has been banished from the Cleveland Cavaliers for detrimental conduct and the organization has until Jan. 7 to waive him before the remaining $6 million of his $12.25 million contract for this season becomes fully guaranteed.
Here is how the Bulls reportedly figure in this scenario:
"As an example of how Bynum could be used in a deal, the Chicago Bulls are currently about $7.5 million over the luxury-tax line. They could trade free agent-to-be Luol Deng for Bynum and immediately waive him, which would save about $8 million off the cap and get the Bulls out of the tax. Such a trade would save the Bulls almost $20 million in salary and tax payments. Sources said the Bulls remain determined to hang on to Deng and hope to re-sign him even though the Cavs are interested. This is just how a trade for Bynum might work and what the motivations would be."
As the report suggests, Gar Forman has maintained optimism he can work out a deal with Deng and his agent next summer to keep him in Chicago. But Forman also has a track record for allowing the Bulls to lose assets without trying to get at least equal or lesser value for them.
The word is the Bulls would like a player and a pick in any scenario involving Deng. But gambling on a "rental" without any assurances that Luol Deng will remain with the team he's traded to beyond this season is a risk no team would – or should – be willing to take.
As for the luxury tax scenario, the Bulls do have a reputation for being cheap. But they appear to have been prepared all along to pay whatever penalties will accrue at the end of this season, regardless of Derrick Rose being injured or not.