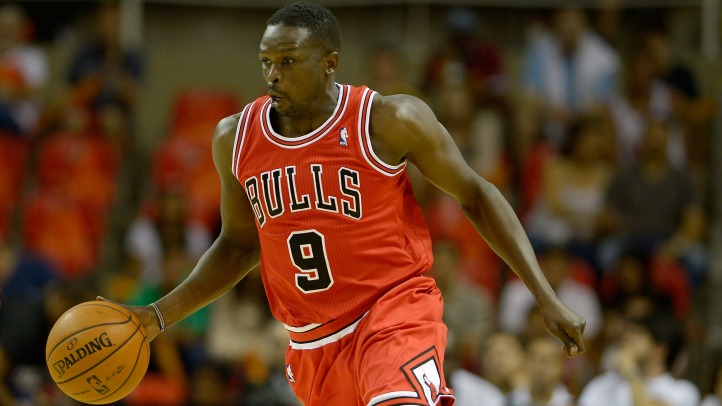 The Chicago Bulls improved their preseason record to 7-0 after defeating the Oklahoma City Thunder 104-95 at INTRUST Bank Arena in Wichita, Kan.
Derrick Rose continued to be dominant in the Bulls exhibition contests, scoring 26 points and dishing out six assists in the victory. Rose shot 6-15 from the field, including 4-8 from behind the three-point line and perfect 10-10 from the charity stripe.
D. Rose also played the most minutes he has all preseason, logging 35 minutes in his sixth preseason outing.
Carlos Boozer had a strong game as a he notched a double-double with 20 points and 14 rebounds, while Luol Deng chipped in with a double-double of his own scoring 20 points and grabbing 10 rebounds.
Returning to the starting lineup after missing three games with a knee bruise, Jimmy Butler played well as he scored 12 points on 4-6 shooting from the field. He also grabbed four rebounds and dished out three assists.
Chicago shot 47 percent from the field, 50 percent from the three-point line and 82 percent from the free-throw line in the game. The Bulls continued their preseason dominance on the glass, outrebounding the Thunder 46-32 in the game.
The Bulls have just one preseason game remaining, hosting the Denver Nuggets on Friday night at the United Center.
Notables:
Chicago's bench was outscored 29-22 by Oklahoma City… Thunder star Kevin Durant scored 22 points on 6-12 shooting from the field… Marquis Teague played 13 minutes in the game and attempted no shots, had zero assists, committed two turnovers and was the only scoreless Bulls player in the game… The game was played in front of 15,000 fans at INTRUST Bank Arena