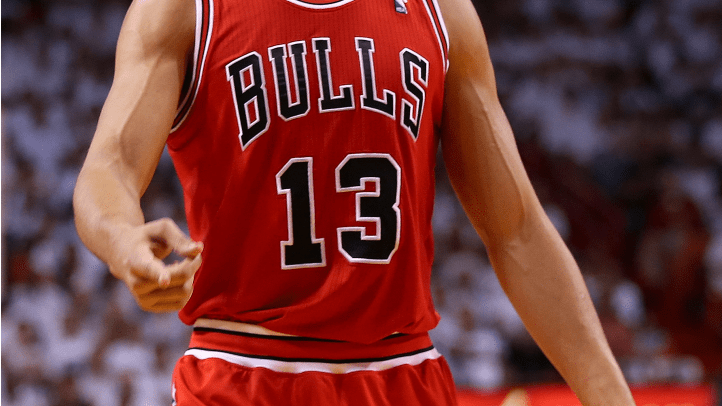 The NBA is considering allowing players to wear nicknames on the back of their jerseys. No, that's not a misprint either.
Right now, the league is allowing the Miami Heat and Brooklyn Nets to wear the nickname jerseys in at least one of the four games the two teams will face off against each other. But other players around the league were also asked to submit what nicknames they would like to appear on their jerseys as well.
So here at Outside Shot, we got to thinking about the nicknames we'd like to see on the backs of the Chicago Bulls' jerseys.

Here's what we came up with, but feel free to leave us your suggestions as well.
Derrick Rose – "Pooh"
Luol Deng – "From Sudan"
Jimmy Butler – "Buckets"
Joakim Noah – "Head & Shoulders"
Carlos Boozer – "Holdat"
Nazr Mohammed – "Big Naz"
Taj Gibson – "Taji Woo"
Marquis Teague – "Beep Beep"
Mike Dunleavy Jr. – "Junior"
Erik Murphy – "Murph"
Tony Snell – "Notorious T.O.N.Y."