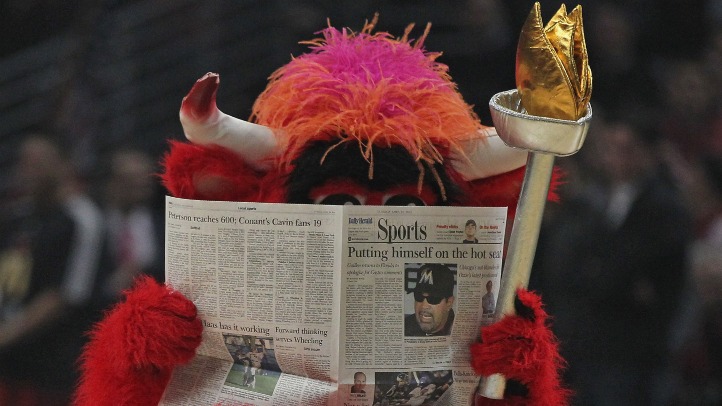 With Derrick Rose back, the Chicago Bulls are expected to contend for a championship this season. According to online gambling site, Bovada, the Bulls have the second-best odds to win the 2013-14 NBA title.
The Bulls checked in at 8/1 odds – tied with the Oklahoma City Thunder – to hoist the Larry O'Brien Trophy in June, behind the Miami Heat who was given 2/1 odds to win their third consecutive championship.
Without D. Rose last season, the Bulls were given 14/1 odds to win the 2012-13 championship. What a difference a former MVP makes.
Chicago was also given 4/1 odds to win the Eastern Conference, second behind the Heat who were given 1/1 odds. But the Bulls are the favorite to win the Central Division this year.
And the team with the worst chances to win the championship this year? None other than Michael Jordan's Charlotte Bobcats who came in tied with the Orlando Magic with 500/1 odds.