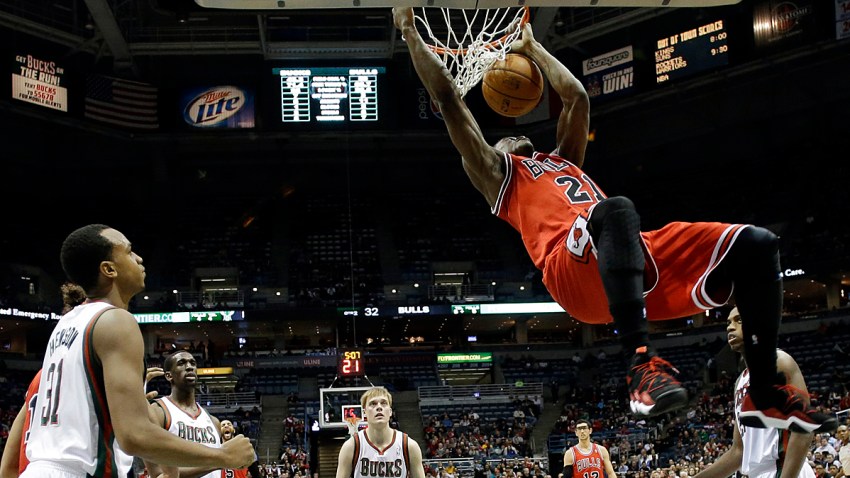 Mike Dunleavy hit a three-pointer with 5.8 seconds left and Joakim Noah came up with a block on the other end, leading the Chicago Bulls to a 91-90 comeback victory over the Milwaukee Bucks on Friday night.
Trailing by two in the final seconds, Chicago came up with a tie-up on the defensive end and won the jump ball, allowing Dunleavy to hit a high-arching 3 for the lead.
Noah then blocked O.J. Mayo's shot to preserve the lead — and a victory that appeared unlikely just seconds before.
Noah scored 21 points and grabbed 18 rebounds for the Bulls, who ended a three-game losing streak. Chicago scored fewer than 80 points in all three losses — including one to Milwaukee in Chicago on Tuesday.