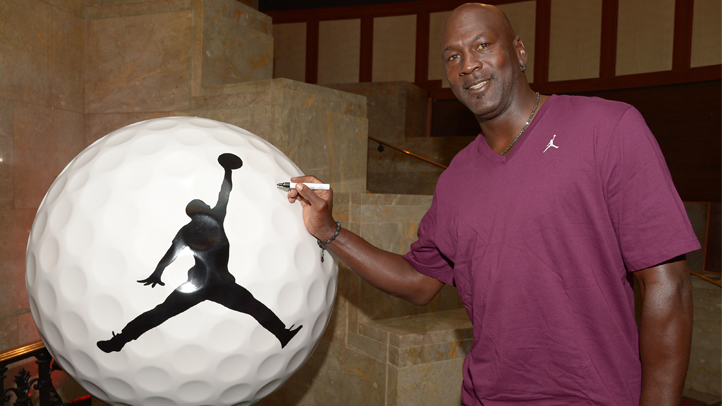 Earlier this month, Los Angeles Clippers superstar Blake Griffin became one of the newest members of the Jordan Brand family. His high-flying, thunderous dunks made him an obvious choice to be marketed under MJ's umbrella.
He joins his fellow Clippers teammate Chris Paul, the New York's Carmelo Anthony, the Miami's Ray Allen and Oklahhoma City's Russell Westbrook as the brands biggest superstars.
On Wednesday night before the Clippers faced off against the Heat, Griffin paid homage to the former Chicago Bulls superstar. During pregame warmups, cameras captured Blake as he replicated the iconic 'Jumpman' logo in the layup line.
Viewed side-by-side, you can see that Griffin nearly nailed it. His right arm was just slightly lower than Jordan's in the original photo, but outside of that minor detail, it was nearly flawless.
The irony in all of this is that the current Bulls squad will take on the Los Angeles Clippers this Saturday at Staples Center. Talk about timing.