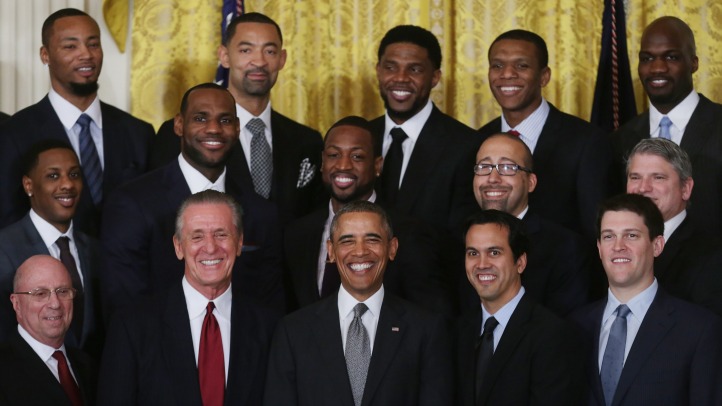 President Barack Obama has made his allegiance to Chicago's sports teams known. So when he hosted the Miami Heat at the White House on Tuesday to commemorate the team's second-straight NBA championship, the President let the defending champs know that he is still, and always will be, a Chicago Bulls fan.
"Last season, the Heat put together one of the most dominating regular seasons ever by a defending champion," Obama said. "They won a team-record 66 games and at one point, 27-games straight – the second longest winning streak ever. Extraordinarily impressive, almost as impressive as the Bulls 72 win season."
Of course Obama could have mentioned that the Bulls were the team who ended Miami's near historic streak, but instead, left this parting shot.
"They're outstanding athletes, outstanding organization, outstanding team, but also outstanding members of the community," said the President. "We're very proud to have them back. We wish them great luck for the rest of the season, unless they're playing the Bulls."