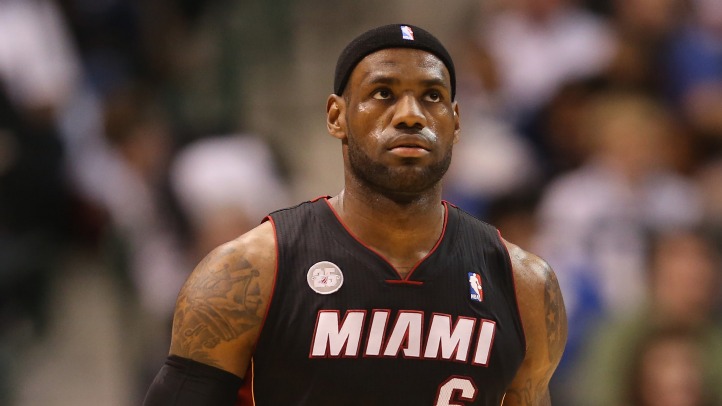 To many outside of the city -- and perhaps inside of it, too -- the Chicago Bulls aren't worth paying attention to as long as Derrick Rose isn't playing.

It's sad, but in a lot of cases true, and the team at various times this season has supported that feeling with poor, inconsistent play and some really bad losses to teams they should've easily beaten.

So if you're someone who is dismayed at this superstar-less, 17-13 squad and refuse to watch, that's understandable. But keep in mind that just because you haven't been paying attention, that doesn't mean that everyone else has stopped. In fact, you'll be very surprised to know that there is at least one person who is very interested in the Bulls, even without D. Rose, and he just so happens to be the current holder of the "Best Basketball Player on the Planet" title: LeBron James.

"I've seen them. I've watched them a lot," said James to CSN Chicago's Aggrey Sam on Friday afternoon. "The adjustment they've made is they've gone away from the pick-and-roll – like they've done in the past with D. Rose being such a great pick-and-roll player – to a lot of catch-and-shoot and using Joakim at the high-post because he's such a great passer and facilitator. And also getting the ball in Luol's hands as well because he's such a good offensive player as well. But they do a good job having everyone involved with their offense, not having their MVP out there."

It seems that LeBron still respects the Bulls enough to keep a close eye on them and familiarize himself with the new guys and what they like to do as a team, even without Derrick Rose. And it looks like he's done plenty of homework.

James and his Miami Heat squad hosted the Chicago Bulls on Friday night from American Airlines Arena.

Follow "Outside Shot" on Twitter (@Outside_Shot) for more Bulls news and information.