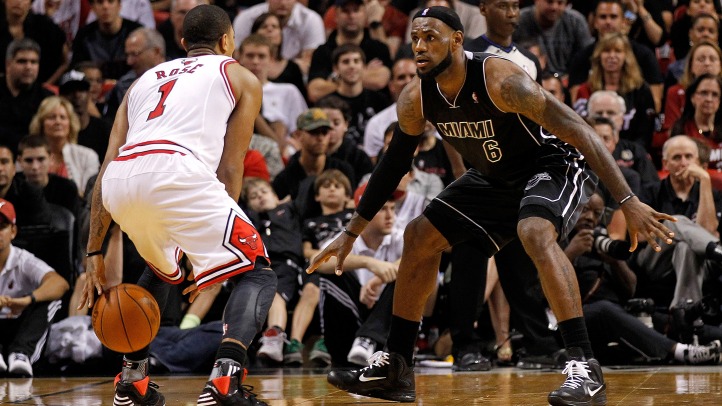 When it was announced that the Chicago Bulls and Miami Heat will square off on opening night -- the same night the Heat get their 2013 NBA Championship rings -- the stage was set for one of the most anticipated seasons in recent memory.
The Bulls and Heat have established one of the best rivalries in the modern era of the NBA, and being that the two teams will open the 2013-14 season, the storylines present will no doubt make it one of the most watched games of the year.
For Derrick Rose, however, he's embracing the challenge of being one of the players the entire basketball world will be watching on Oct. 29.
"That's the ultimate stage for the beginning of the year," Rose said to SLAM Magazine. "I missed the whole year last year, so for me to go out there and play against the best team in the League, with the players that they have, it's gonna be the ultimate challenge in the beginning of the year. But I'm going to take it as a regular game and just try to go out there and play hard."
While all eyes will be on Miami and Chicago on the court, special close attention will be paid to D. Rose, his minutes, and how he performs physically. It's to be expected if Rose shows any rust in his game; that sort of things happens when you take 18 months off.
But Rose feels confident that he'll be good to go from the opening tip.
"The minutes part, [Coach Tom Thibodeau] will have to manage that, but I know he has a pretty good idea with how he'll play me," said Rose. "But as far as hitting the ground running, I don't think it'll take me a long time to adjust, to the tell you the truth."