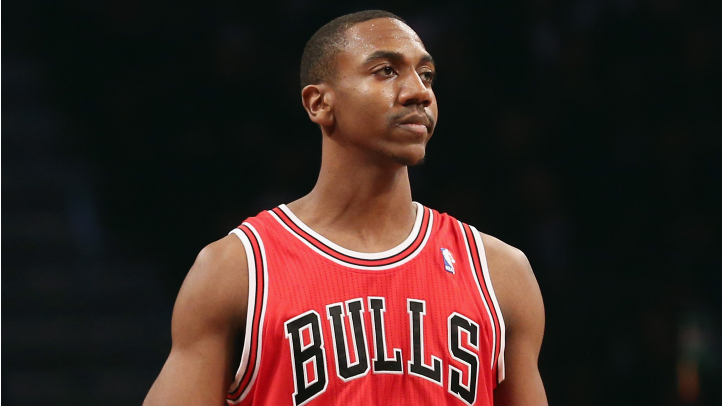 The Chicago Bulls moved to a perfect 3-0 in preliminary action at the Las Vegas Summer League, but it wasn't easy. Chicago faced off with the Portland Trailblazers in their final prelim game of the league and squeaked by with an 80-78 victory in overtime on Tuesday night.
Marquis Teague continued his strong play in summer league as he led the Bulls in scoring with 25 points on 7-14 shooting from the field. Rookie Tony Snell also had his best game of the summer as he posted a line of 14 points, six rebounds and two steals while shooting 5-10 from the floor.
Andrew Goudelock, who had been on a scoring tear in the previous two games, cooled off somewhat against the Blazers as he scored just 11 points on 4-13 shooting and was just 1-4 from behind the arc.
The other Bulls rookie, Erik Murphy, also had a solid game with 10 points and five rebounds on 4-6 shooting, but only played the first half of the game as he left with a broken nose.
Also injured was Malcolm Thomas who sat out with a leg injury after grabbing a summer league record 22 rebounds against the Denver Nuggets on Monday.
The Bulls will begin tournament play in Las Vegas on Thursday as they enter as the No. 2 seed and earned a first round bye with their perfect 3-0 record. They will face off against the winner of the first round matchup between the New York Knicks and Miami Heat at 9 p.m. CT.
Normal 0 false false false EN-US JA X-NONE /* Style Definitions */ table.MsoNormalTable {mso-style-name:"Table Normal"; mso-tstyle-rowband-size:0; mso-tstyle-colband-size:0; mso-style-noshow:yes; mso-style-priority:99; mso-style-parent:""; mso-padding-alt:0in 5.4pt 0in 5.4pt; mso-para-margin:0in; mso-para-margin-bottom:.0001pt; mso-pagination:widow-orphan; font-size:12.0pt; font-family:Cambria; mso-ascii-font-family:Cambria; mso-ascii-theme-font:minor-latin; mso-hansi-font-family:Cambria; mso-hansi-theme-font:minor-latin;} Follow Outside Shot on Twitter (@Outside_Shot) for more Bulls news and information