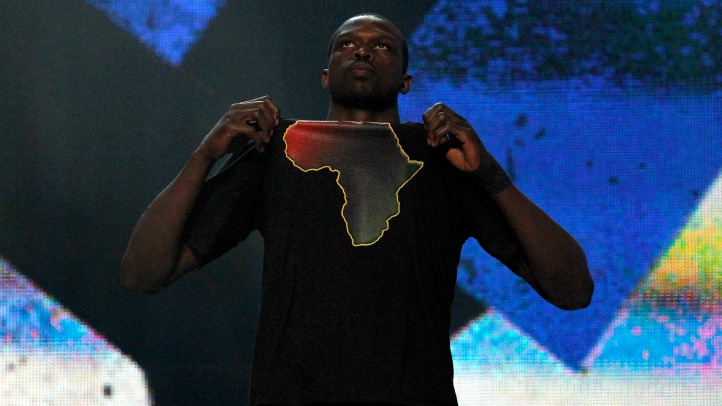 Luol Deng has always proudly represented his home nation, South Sudan. Last season, the small forward requested that instead of being announced as being "from Duke," during the Bulls opening introductions at the United Center, he wanted to be announced as being from his homeland.
The region has been in the news of late due to a growing conflict in Bentiu, the capital of oil-rich state, Unity, as government troops try to regain control of the area from forces loyal to Riek Machar, the former vice president of the country who commands the renegade troops.
"It's really unfortunate, what's going on. I think our leaders have got to come together and settle their differences," Deng told CSN Chicago. "I think with the civil war, the thing that's being said or being passed around—obviously it's a civil war—but it's between two different tribes. What people have got to understand is in South Sudan, there's more than two tribes. There's a lot of tribes and we have no problems between tribes. These are two leaders who have their differences and they are being followed by their tribesmen, who are supporting them, so when they clash against each other, it is seen as if it's two different tribes fighting."
On Tuesday, the United Nations said they'd found three mass graves in two different parts of South Sudan as the death toll continues to climb. The violence began on Dec. 15 after a fight between Dinka and Nuer soldiers in the presidential guard.
"It just happens to be the president [Salva Kiir] is Dinka and the vice president [Riek Machar], who was fired, is Nuer, which is the second-largest [tribe] after Dinka. And his troops or his rebels—whatever you want to call them—the majority of them are Nuer because that's who follows him. The majority of who follows the president are Dinkas," explained Deng on the genesis of the conflict.
"Those two are fighting, those two leaders need to get together and settle their differences, and stop killing innocent people who have nothing to do with their situation. That's what good leaders are supposed to do. You're not supposed to just think about yourself, you're supposed to think about the others. The other thing is we are a brand-new country that's very rich in resources, and we could use that to better our lives and better the children in our country. But right now, we are not looking at that and everyone is just looking at controlling the country. To me, we need to do something to stop that and this is the first time I've spoke out, and there's many reasons why I haven't spoken out, but I wish the leaders could come together and settle their differences."