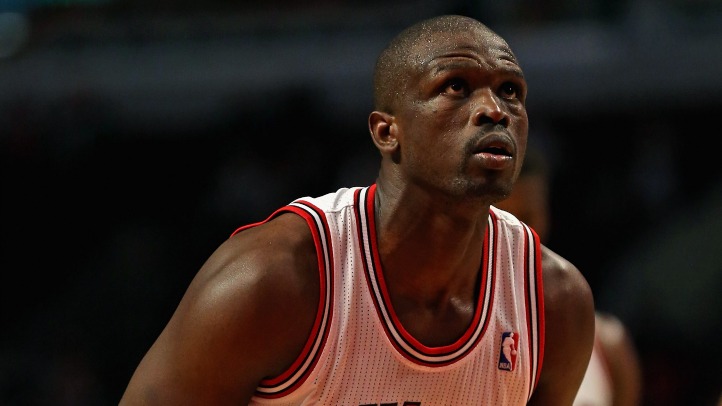 There was a warm feeling around the Chicago Bulls after Derrick Rose's successful return to the court on Saturday night. After a 17-month layoff, D. Rose appeared to be back to his old self, aggressively attacking the basket and using his speed, quickness, athleticism and explosion as his primary weapon.
But internal issues still remain, according to a Yahoo! Sports report. And those issues center around Luol Deng's contract situation.
Prior to training camp, the front office elected to table any discussions on extending Deng's contract –which expires July 1—beyond the 2013-14 season, which has reportedly led to some disappointment for the two-time All-Star.
"Luol Deng is privately disappointed over the franchise's unwillingness to engage him in serious contract discussions. Deng could leave as a free agent this summer, could be traded before the February deadline – everything is so unsettled over his future."
Deng elected not to discuss his contract situation when asked during the team's media day, choosing instead to focus on the upcoming season. Although it's not totally out of the realm of possibility that an extension can be worked out for the longest tenured member of the Bulls during the season, it does appear that Luol Deng is heading towards free agency next summer and this could be the final run of the current core that was assembled in the summer of 2010.