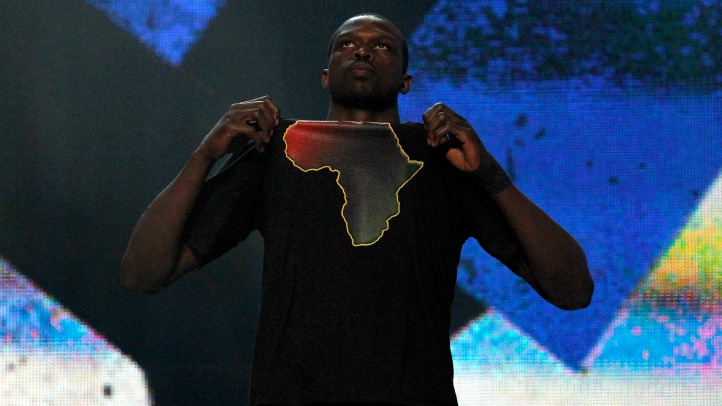 Despite fleeing his native Sudan as a child and establishing citizenship in Great Britain, Luol Deng has never lost the connection to his birth country, even requesting that he no longer be introduced as being "from Duke" when his name is called during the team's starting lineup and instead chose to be introduced as being from "South Sudan"
Deng is currently in Ghana hosting a basketball clinic for local youth in the country with the purpose of coaching them in the fundamentals of the game and in life.
"You know what happens with coaches and athletics in general? I think that as much as it is about the sport, you learn so many things that are equally important in regular life," said Deng to NBA Africa. "Doing things together, being organized, being on time, strategizing, having a plan, all of this plays a part in your life. You really take that in as a kid and it becomes a part of your life and you pass it on to your kids. So in coaching there is a lot of life teaching, that's what it is."
Deng says that usually clinics like these focus more on the kids and not on the instructions they're receiving, which will stretch far beyond the few days the kids participate in the camp.
"This year I want to pay more attention to the coaches. We teach the kids, but a lot of times it's not about what the kids do, it's about what the coaches do and what the country does after you leave," Deng said.
"It's very hard to keep up with everything throughout the year, but as busy as my basketball season is, it is my job to give my attention to what else I am doing. It's very difficult to keep up with things in Africa during the season. This time of the year, these next four days (in Ghana) are very important for me to give my all. I hope the coaches will carry on and keep pushing the kids to work hard and get better."