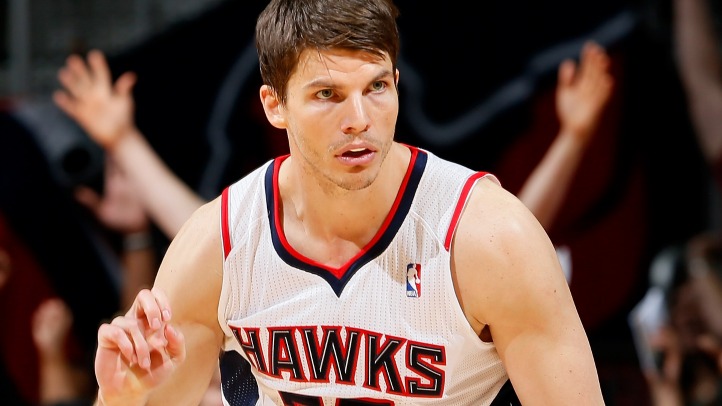 The first full weekend in NBA Free Agency came away with a few surprises. Dwight Howard turned down the bright lights of Hollywood for the slower pace of Houston when he chose the Rockets over his former squad, the Los Angeles Lakers.
Atlanta's Josh Smith decided to play for the Chicago Bulls' long-time nemesis, the Detroit Pistons, and Springfield native Andre Iguodala saw an offer rescinded by the Sacramento Kings, only to latch on with the upstart Golden State Warriors.
Closer to home, former Bulls sharpshooter Kyle Korver agreed to a multi-year deal to keep him in Atlanta with the aforementioned Hawks. Korver signed a four-year contract worth $24 million. It was rumored that Korver would sign with the Brooklyn Nets, but he decided to take more years and more money as Brooklyn offered a three-year contract worth just under $10 million.
Korver also turned down a three-year deal worth $21 million from the Milwaukee Bucks. He averaged 10.9 points while shooting 46 percent from the field, 46 percent from the three-point line and 86 percent from the free-throw line last season with the Hawks.
Normal 0 false false false EN-US JA X-NONE /* Style Definitions */ table.MsoNormalTable {mso-style-name:"Table Normal"; mso-tstyle-rowband-size:0; mso-tstyle-colband-size:0; mso-style-noshow:yes; mso-style-priority:99; mso-style-parent:""; mso-padding-alt:0in 5.4pt 0in 5.4pt; mso-para-margin:0in; mso-para-margin-bottom:.0001pt; mso-pagination:widow-orphan; font-size:12.0pt; font-family:Cambria; mso-ascii-font-family:Cambria; mso-ascii-theme-font:minor-latin; mso-hansi-font-family:Cambria; mso-hansi-theme-font:minor-latin;} Follow Outside Shot on Twitter (@Outside_Shot) for more Bulls news and information