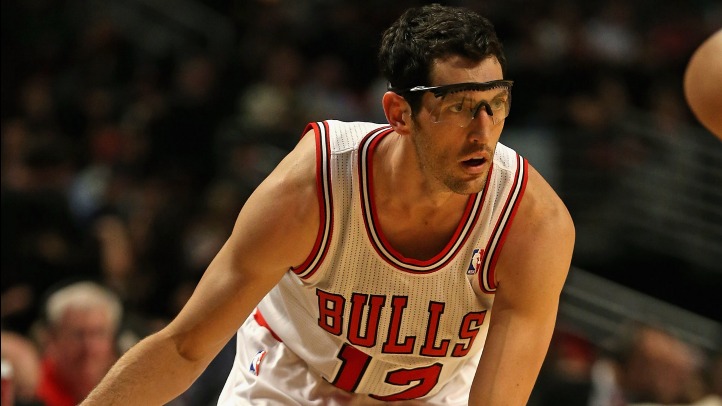 Kirk Hinrich has been on a minutes limit – less than 25 per game – since returning from a four-game absence with a hamstring injury. But since being activated last Wednesday against the San Antonio Spurs, the veteran point guard has struggled with his shot.
However, in the Bulls last two games against the Golden State Warriors and Los Angeles Lakers, Hinrich has shot the ball better than he has all season and credits it to how he feels physically.
"I'm feeling good for the first time in a little while," he said. "But more so it's just a mind-set — logging a lot of gym time ... shooting a lot of extra shots. I'm looking for [my shot]. I think that's it."
Hinrich shot a combined 14-24 against the Warriors and Lakers, and seems to be focused on turning his game around offensively.
"I'm disappointed with the way I've shot and played offensively," he said. "I feel I can do more. I'm not going to lose confidence. But I'm motivated to knock more shots down."