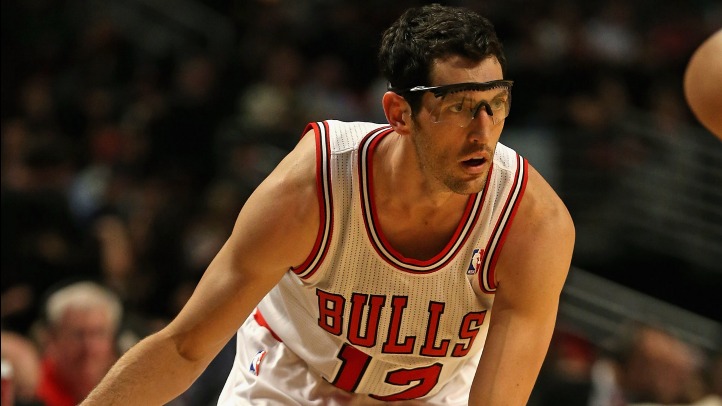 Derrick Rose's status for Friday night against the Toronto Raptors is yet to be determined. If he doesn't suit up to play, veteran point guard Kirk Hinrich is ready to step up in his absence.

When the Bulls brought Hinrich back to Chicago last summer, they needed someone who could effectively run the team with Rose out. And despite suffering a number of injuries of his own last season, Hinrich was, and still is ready to step up when his number is called.
"We dealt with [injuries] a lot last year, so hopefully [Rose] gets better as soon as he can and we're just going to keep preparing, try to get ready for the Raptors," Hinrich said after practice on Thursday.
Hinrich said that no matter who's playing the lead guard role, everyone has to be ready for the adjustment that comes with it. From the guys in the starting unit, to the guys coming off the bench.
"The approach isn't necessarily different … I think it's just the minutes and just being ready from the jump," he said. "Playing a lot more with the first-unit guys, as opposed to Mike [Dunleavy] or Taj [Gibson] maybe. But the approach is really the same, as far as just getting the scouting report, be ready to run the team. In that way, it's a lot of the same."