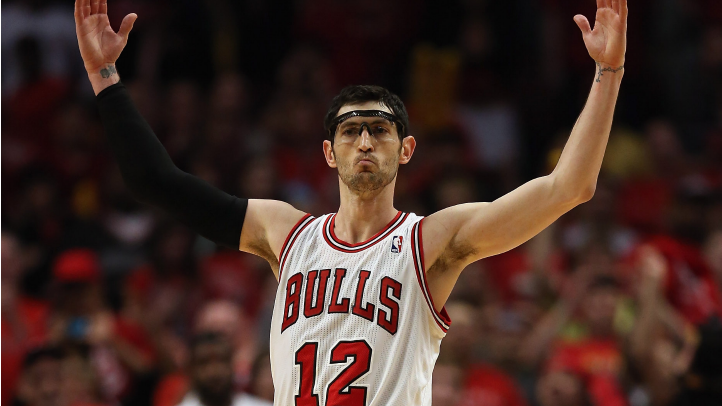 Kirk Hinrich suffered a concussion on Friday night in the Bulls win over their Central Division rival the Indiana Pacers. The guard suffered the injury in the fourth quarter and has been ruled out of Monday's night contest against the Milwaukee Bucks.
"I've been doing tests every day," Hinrich told reporters after the team's Monday morning practice at the United Center in which he did not participate. "I'm feeling much better and I hope to get back on the court as soon as I'm allowed to."
Hinrich said he does remember the play in which he was injured and said this is not the first time he's had a concussion, revealing that he's had one while in college at the University of Kansas and in the NBA. Under the league's concussion policy, the guard will have to past a batter of the test before cleared to return to action.
"The tests are fairly new, but I feel fine," said Hinrich. "It's just following the proper protocol."
When asked if he had a target date in which he would like to return Hinrich said, "I don't know. I'm just doing what they tell me to do. Hopefully I'll get to do some cardio tonight and go from there."