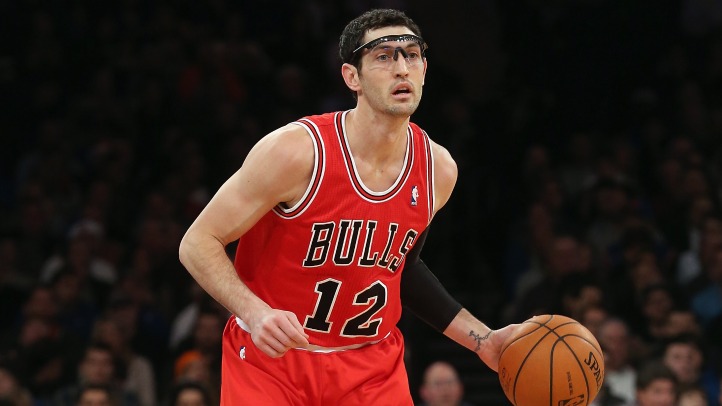 Kirk Hinrich traveled to Houston with his teammates as they prepare to face the Rockets on Wednesday night. But his status for the game is still up in the air as the guard deals with a troublesome back.

Hinrich has missed Chicago's last two contests -- both losses -- and hasn't participated in the team's last two practices.
"He's better," coach Tom Thibodeau told the Chicago Tribune after Tuesday's practice at the Berto Center. "If he improves again, there's a possibility [he'll play]. But I don't want to speculate and say it looks good or it looks bad. He did shooting, so that's better."
As for who will start at point guard, it's likely that DJ Augustin will get the call over Marquis Teague who had a stat-less outing in the Bulls loss to the Orlando Magic on Monday night, despite being named the starter in place of Hinrich.
The Bulls and Rockets will tip-off at 8:30 pm and the game will be televised on ESPN.