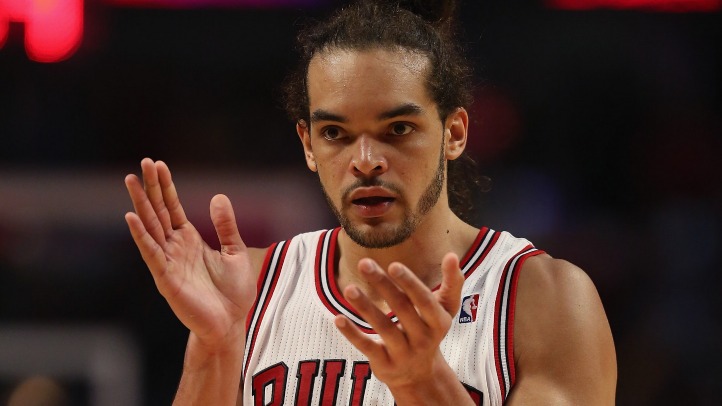 All things considered, it could have been worse for Joakim Noah. After being ejected against the Sacramento Kings and cursing out the referee's in the process, the NBA hit the Bulls big man with a $15,000 fine the following day.
That's $5,000 per referee if you're keeping count at home.
But aside from the money, Noah was just thankful that his punishment wasn't worse.
"I think it was fair. It was a bad mistake on my part. I have to keep my cool under all circumstances," Noah said of the fine. "It's unfortunate I have to pay for it. I have to move on and just get ready for the game."
The center had spoken with the league office earlier on Monday and said he was fearful he might have been suspended for Tuesday night's game against Phoenix, but was ready to accept whatever punishment was going to be handed down.
"I was ready for whatever consequences were going to be thrown my way," he said. "I'm just happy I'm able to play tonight and be there with my teammates. Just the way the game was going, I think I was just frustrated with that. I just have to do a better job of keeping my composure. I could've easily been suspended for a game and that would've been really hard for me just not to be able to be there for my teammates. So I can't let things like that happen."
Coach Tom Thibodeau also shrugged off the incident with Noah, saying the game against the Kings was an emotional one.
"It's an emotional game sometimes. Obviously you don't want to lose control of your emotions. It happened. I never thought it warranted suspension. So it was probably appropriate," Thibodeau said. "So he got fined for cursing. It's not a big deal. To me, you're making a mountain out of a molehill. It was a nothing. Really."