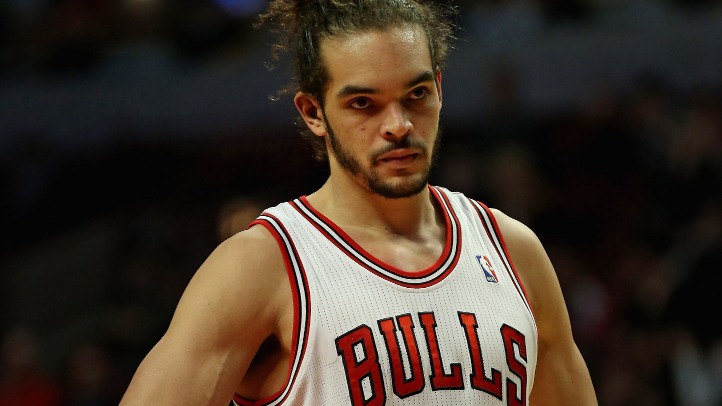 Joakim Noah was scratched from the starting lineup on Tuesday night against the Milwaukee Bucks with a thigh injury. The Bulls lost the game, 78-74, and will face the New York Knicks on Wednesday night in Madison Square Garden.
It's unknown if Noah will suit up and play, but according to CSN Chicago, the center will make the trip to the Big Apple with his Bulls teammates.
Tom Thibodeau said Noah has been dealing with the issue in the Bulls last "three or four games," and it hadn't hindered him on the court. But he seemed to aggravate it somehow on Tuesday before the game against Milwaukee and he was forced to sit out.
"It was improving, but he did something [Tuesday]," Thibodeau explained. "He said he moved a certain way and something happened. I don't know if it's the thigh or the knee. I think it's right above the knee. It's a bruise. He got banged and there's some swelling, and he's trying to get it out."