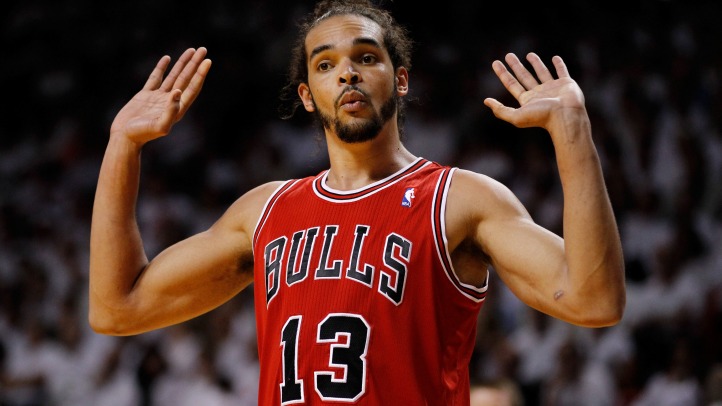 On Saturday at the United Center, the Chicago Bulls held tryouts for women hoping to become a part of the Chicago Luvabulls dance team. The Luvabulls themselves have been an integral part of the Bulls fan experience at home games for 35 seasons.
But this season, Michelle Harris, the Bulls' director of entertainment, plans on pushing the envelope a little further, making this a great time for anyone who makes the team.
"We're upping the ante," Harris told the Chicago RedEye. "Creating more costumes. We're getting new choreography. We're taking the Luvabulls to the next level."
And in the spirit of taking things to the next level, some of the hopefuls were asked which current member of the Bulls would make a great Luvabull and there was one player who was an overwhelming favorite: Joakim Noah.
Said Mary Wright of Roseland, "[Joakim] Noah, because he can flick it. He can work the hair." Aris Brown who hails from North Kenwood agreed.
"Joakim Noah. He seems like he has a good personality and he has a sense of humor."
At least she didn't mention the hair, right? Well, Krystina Segura of Riverside sure did when asked why she thought Joakim would make a great Luvabull.
"His long, luscious locks of hair."
No word on if these women actually think Joakim Noah can dance.