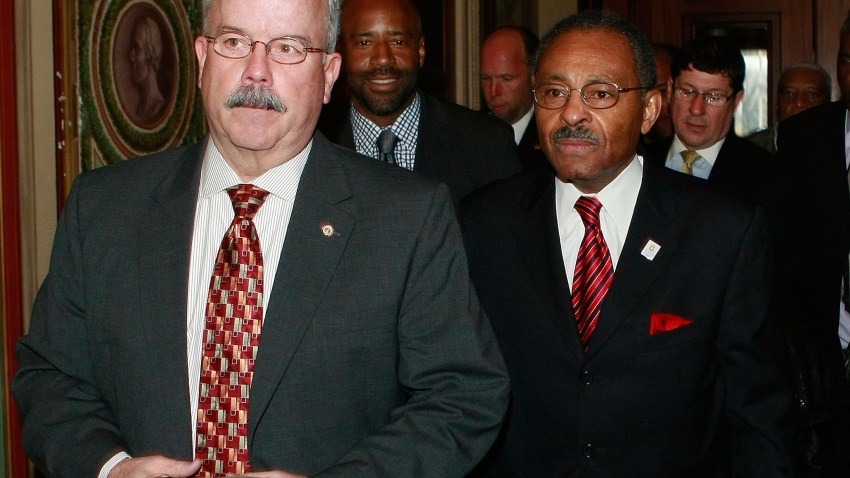 Jimmy Butler remained in Chicago while his Bulls teammates traveled to Denver to begin their six-game "Circus Trip."

Butler suffered a toe injury on Monday night and an MRI determined the guard had a strain or what is commonly known as turf toe.
Tom Thibodeau addressed the absence of Butler after the team's practice in Denver on Wednesday and downplayed it in his typical fashion.
"It's part of the game," the coach said to the Chicago Tribune. "But we have more than enough. I've been pleased with our bench play and the guys that are called upon just have to be ready."
Butler is currently averaging 11.2 points, 4.8 rebounds and 1.8 steals in Chicago's first nine games, and the team will need to make up for his contributions – especially on defense – as a collective group.
When asked if he'd spoken to Butler since the team left Thibodeau said that hadn't but remarked, "He'll be fine. He just needs to concentrate on his rehab and get ready."
The coach said there was no timetable for his starting shooting guard's return and commented on how much Butler will be able to do in order to remain in shape while he works on his toe.
"It's a sprained toe -- turf toe -- so we'll see where he is in a week or two. The things is he can do the bike, get in the pool and [weight] lift upper body. We just felt that it'd be better for him to do that at home while we're on the road traveling right now."