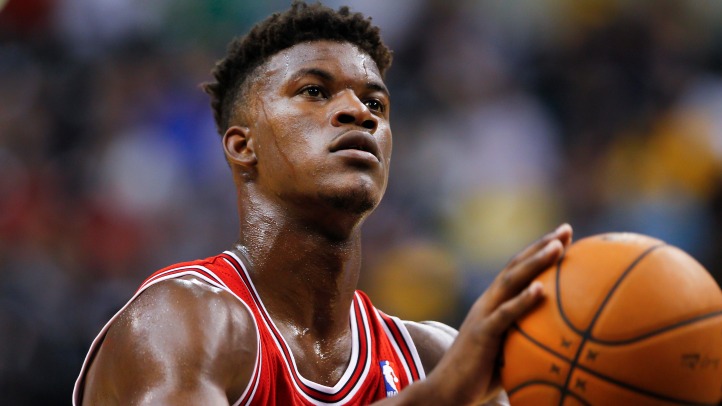 The Chicago Bulls gained their fifth consecutive victory on Monday night over the Charlotte Bobcats, but the injury bug bit them once again.
Jimmy Butler, who had a solid night offensively scoring 14 points and grabbing five rebounds, suffered an injury to his right toe midway through the third quarter. But the guard didn't seem too concerned.
"I hurt it. I don't really know how. But it's nothing major. I'll be back. I've just got to ice it, rest it, all that stuff," said Butler. "I know what play it happened on. I just pushed off on it, I guess the wrong way, and it didn't feel too good at all."
The Bulls don't play again until Thursday night against the Denver Nuggets on the road. It'll be the first game of the team's annual "Circus Trip." And although it was too early to really comment on his status, Butler says he does plan to play.
"I'll be good to go [against] Denver."