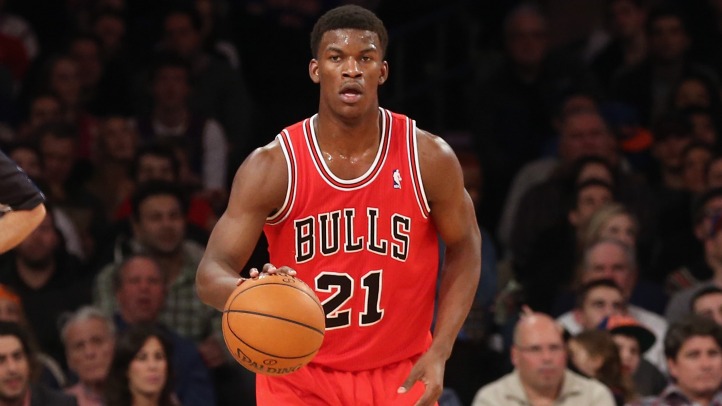 The Chicago Bulls announced on Wednesday that shooting guard Jimmy Butler has sprained right toe, most commonly known as turf toe. Butler did not practice with the team on Tuesday morning and underwent an MRI the same afternoon.
The team begins a six-game road trip, starting on Thursday night against the Denver Nuggets, but Butler remained in Chicago and did not travel. He has been listed as week-to-week.
Many fans will remember Derrick Rose suffering the same injury in a road game against the Minnesota Timberwolves on Jan. 10, 2012. It was the beginning of what became an injury-riddled campaign, culminating in the former MVP tearing his ACL in Game 1 of the playoffs against the Philadelphia 76ers.