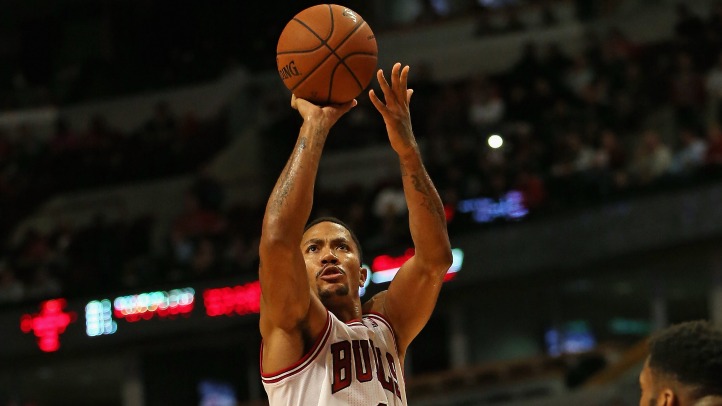 Derrick Rose -- and others -- have talked about how much his outside shot has improved while he was recovering from the torn ACL he suffered last April.

That was on full display Wednesday night in Oklahoma City as Rose connected on four of his eight attempts from outside the three-point arc, including two big ones in the fourth quarter that put the game out of reach.
Already one of the toughest players to guard on the perimeter due to his speed, quickness and explosion, an improved outside shot makes him even tougher to guard and Tom Thibodeau says it's all due to the amount of work his superstar has been constantly putting in at the gym.
"You can't imagine how much shooting this guy has done," Thibodeau told the Chicago Tribune. "Last year, he wasn't playing in the games but he was shooting. He shot every day before practice, then in practice, then after practice. Then he'd go to the game and shoot some more. "Then on off days, he gets to the gym and shoots for hours. That old saying that the magic is in the work, there's a lot of truth to it. It's not only what he's doing individually before and after practice, it's what he's doing in practice and the example he's setting and leadership he's showing for our team."
Rose has been on a tear during the preseason and is one of the key reasons the Bulls have an unblemished 7-0 record. But ever the perfectionist, D. Rose thinks that he can improve on his outside shot even more.
"It's coming along. I still have a long way to go," Rose said of his shot. "In one-on-one situations, I have so much stuff I want to go to. I'm seeing some improvement. I work too hard. Even when I'm missing shots, they're going to fall. I was missing short because of my legs. In the fourth quarter, Thibs put me back in the game and I'm thankful to be playing with guys who allow me to perform the way I want to perform."