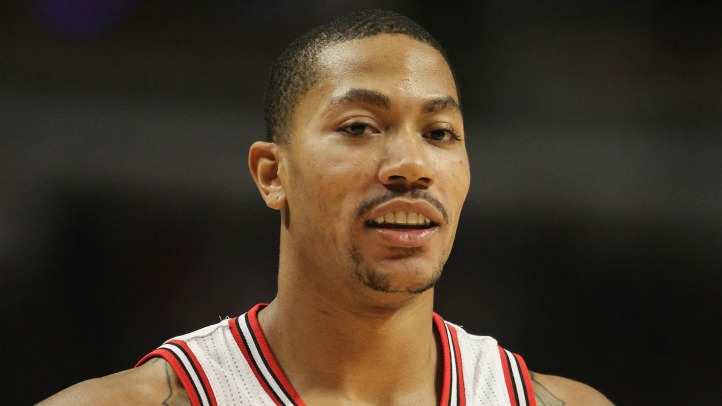 Although he may not be a Hall of Famer, Stephon Marbury will go down in NBA history as one of the most talented point guards to ever play in the league. In his 13-year career, the native of Brooklyn averaged 19.3 points, 7.6 assists and 1.2 steals per game.
It's safe to say Marbury knows a thing or two about talent at the point guard position in the NBA, and on Monday, he gave a ringing endorsement to D. Rose.
"If Derrick Rose is 100 percent healthy, I have him being one of the best players in the NBA #HandsDown and that's between Kobe and LeBron," Marbury said via his Twitter account.
"He's ready to destroy everyone one by one. When he made that statement [best player in the NBA] he was feeling great with his body. He's healed!" proclaimed Marbury in response to a fan of his initial tweet.
Rose is set to come back from his knee injury this season while Kobe Bryant is trying to make a comeback of his own after tearing his Achilles in the second-to-last game of the regular season for the Los Angeles Lakers last year. And of course, LeBron James took home his third straight MVP award and second consecutive NBA Championship last year.
It's going to be a tall order for D. Rose to win people over as the "best" player in the league, but being one of the best isn't much of stretch. But Bulls fans are certainly hoping Marbury's statement rings true this season.